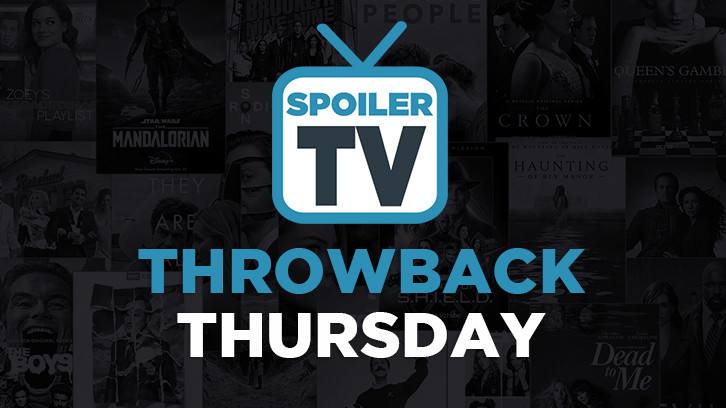 Throwback Thursday is a weekly article in which we look back at our favorite TV episodes from the past.

Despite The O.C. ending over 12 years ago, right now there's a definite Newport Beach feeling in the air. What with Rachel Bilson and Melinda Clarke's "Welcome to the O.C., Bitches" podcast on one hand, and (unfortunately) some comments about Mischa Barton's difficult experience on set on the other, there has never been a better time to embark upon a very enjoyable rewatch. Well, from season 1 to 3 at least, we don't talk about season 4. And no, I'm not part of the Taylor Townsend fan club, even though I appreciate the show's effort to try something new after that season 3 finale. During this stroll on the pier memory lane, choosing what episode to pick was almost as difficult as Seth's girlfriend debacle between Summer and Anna (ha, just kidding, Anna never stood a chance if we're being honest) but I finally settled on The Countdown. When I first watched The O.C., a few years after it initially aired, Seth (and by extension his relationship with Summer) seemed like the one to crush on. However, after rewatching the show as an adult, I have found myself gravitating towards (not Sandy (yet), but I get it!) Ryan instead. The Countdown reflects upon what The O.C. does best: a perfect balance of teen angst, humor, and poignant moments with the best musical cues.
Hailey
's version of fun: a swingers party. To their credit, Sandy and Kirsten don't immediately flee, but since their relationship is fine, they don't feel the need to switch with anyone else's spouses and end up having a pretty sweet moment when Kirsten realizes Sandy never even gave up his watch. No regrets (aside from that haircut, what where you
thinking
, Kirsten?) for the Cohens, but many regrets for Kirsten's newpsie friend, who did not end up with who she wanted.
On the other hand, after tumultuous beginnings involving jealous (yet cheating) boyfriends, judgemental parents, and bad timing, the Ryan and Marissa relationship seemed to have finally taken off after that legendary ferris wheel kiss, and even progressed to the next level with those infamous three little words. Unfortunately for Ryan, his polite response to Marissa's declaration was not appreciated, and in fact mocked during the entire episode, with reason. The whole "I love you" "Thank you?" schtick does feel a bit overused at this point (hi,
Gilmore Girls
) but in this instance, and fortunately for us, it did make for a pretty hilarious situation. Ryan isn't super in touch with his feelings at the best of times, but in this instance, with Oliver ready to swoop over Marissa the minute her relationship showed any weakness, he really needed to step up (quite literally, on that endless staircase).
Normal People
and Jo from Grey's in my personal "characters that almost ruined the episodes they were in" blacklist, (and in Jo's case, the show itself). So, I won't lie, Marissa lighting up when Ryan finally appeared after facing 1. Hailey 2. the LA traffic 3. those stairs, was particulary gratifying since Oliver was all but ready to snatch her then and there, after constantly instilling doubt about Ryan in her mind. The rush, the song, the sparkling confetti, the kiss, were all perfect and thus, this became an instantly iconic scene from the show (and the main reason I picked this episode, if I'm being completely honest). Ryan breathlessly (and finally) responding to Marissa by telling her he loved her too, and her pitch-perfect smile and "Thank you!" response mirrored the beginning of the episode in a particularly sweet and funny way.
All in all, while this episode wasn't a turning point, and the Oliver thing was (unfortunately) far from over, The Countdown is an almost perfect O.C. episode, even if it was missing a couple of key characters (Julie Cooper, Luke, to name a few). So, what did you guys think of this episode? Are you (like me), rewatching teen shows because their lives and issues seem so much easier than what we've been going through for the last year? As usual, sound off in the comments!