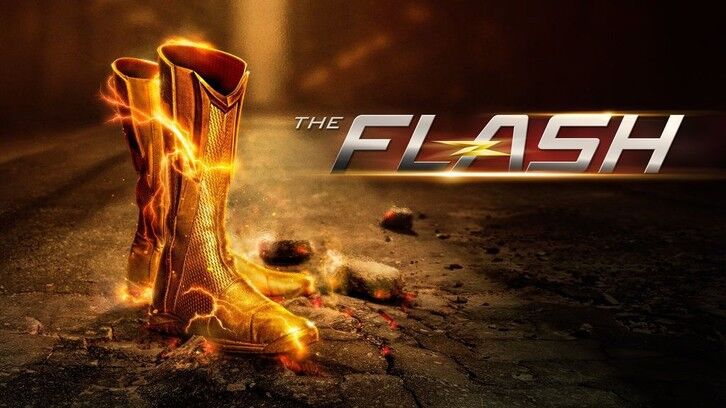 While I do have some thoughts about episode 12, this isn't so much of a review as it is a good-bye to Cisco Ramon- one of The Flash's best and most likeable characters. So here it is.
Cisco Ramon AKA Vibe was one of the best things about The Flash. His character was upbeat, nerdy, fun, though at times he could be annoying. But that annoying part was okay because it was the kind of annoying that a best friend can sometimes be. Overly sensitive or unforgiving until they really need you or you need them. Remember that time he was so angry at Barry for changing the timeline or not changing the timeline (can't remember right now) to save his brother, but he had to be reminded by Iris that he created a cold gun that could kill Barry? I hated him being mad a Barry for a mistake he didn't mean to make and that storyline lasted a little too long for my tastes, but hey?
But even when he was being a bit prick-like, he was Barry's best bud. He created Barry's suit, enhanced many gadgets to help him increase his speed, and was a cheerleader for Barry and his love Iris to make things work.
It was fun to watch Cisco fall in love too! He had a thing for bad girls didn't he? Lisa Snart, Black Canary, and Gypsy to name a few. I'm team Cisco/Gypsy all day. Their chemistry was on fire from the start, and they were just so damned cute together. But anyway, he moved on from that to date sweet ole' Kamilla, and it was nice to see him have someone again. I mean, we knew he wouldn't stay single. Who doesn't love a smart, funny guy with gorgeous hair? Who doesn't love those amazing t-shirts and the uncanny ability to name a rouge off the top of your head? Nuff said.
What I love and will miss most about Cisco though, is he had chemistry with everyone! Whether he was zombie hunting with Iris, on the detective prowl with Joe or doing anything with any version of Wells, Cisco Ramon was a great companion. He wasn't just Barry's best friend, he was everyone's. Caitlin, Frost, Julian, Ralph and most recently Chester- his character could bring humor and heart to any scene. So as I close out this good-bye, I am aware that Cisco will most likely pop up a time or two before the series takes it's final bow, but it just has to be said that Cisco Ramon will be greatly missed by fans of The Flash.
What I was Thinking Watching the Episode
*This was a gag- reel, not an episode.
*I wish Iris had been able to say good-bye to Cisco. Hopefully, she will.
*We see what Grant is really like on the set.
*I love the return to Lady Gaga's Poker Face. It was a nice full circle moment for Cisco and Barry's bromance.
*Why are the dressing Iris in those GIGANTIC shoulder pads???
*Cisco giving Chester all of his patents and his work room was such a sweet moment between them. They called it the end of an era and it is, but it's also a passing of the torch. I have high hopes for Chester taking the lead tech role at STAR LABS.
*If you love someone and will miss them, TELL THEM!
*I wish you well Carlos Valdes!
Will you miss Cisco Ramon? What is one of your favorite Cisco moments? Let me know in the comments below or on Twitter @_NaomiAnna. You can catch The Flash on Tuesday nights on the CW. As always, thanks for reading!