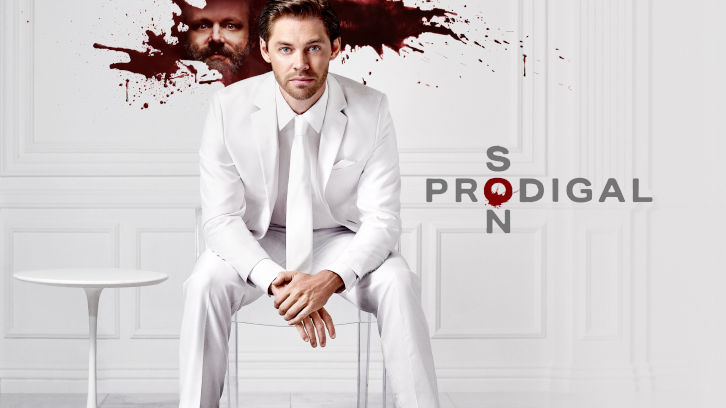 Nearly two weeks ago, Prodigal Son was cancelled by Fox. Fan movements to #SaveProdigalSon immediately exploded all over the internet — everyone was in uproar over how such a quality show could get cancelled.
Nearly every night since the announcement, the #SaveProdigalSon movement has trended on Twitter under different, increasingly hilarious hashtags: #BewareTheHeels, #SaveTheTurtlenecks, #WorstCookingShow, and #SliceNDice are among them. The fandom got so loud that the hashtags began trending under HBO, above actual HBO shows. Yet, when
Deadline announced that HBO Max had turned down the show
(speculation points to the recent WarnerMedia and Discovery merger announcement), the fandom didn't slow down. Tweeting got even more intense, to various networks such as Hulu, AppleTV+, Amazon Prime, Netflix, and many others.
It's apparent that #ProdigiesNeverQuit (another hashtag that trended, just last night). The fanbase has made it clear that they will only grow louder and louder, because it's a show that deserves the passion and love. It's a show that deserves a Season 3.
Join Kath, Luana, Laura, Sarah, Thomas, and I in a discussion about why exactly Prodigal Son deserves to be picked up.
Warning: Mild spoilers for the entirety of the show so far. Proceed with caution.
Why do you love Prodigal Son?
Kath: I love the rabid dysfunction! And the originality. These are not the kinds of characters you normally see on television, or the situations. And the actors! Some of the best on television. There are some things I'd change, but overall it's practically perfect in every way.
Luana: This is a subject I'm already drawn to, but Prodigal Son makes it all so enjoyable.
Laura: It's a unique, fun show with great actors! The storylines aren't overdone case-of-the-week murders, there's something specific to each of them, and the characters always make it a lot more fun. There aren't any 2D characters, they're all fully fleshed out.
Sarah: The cast and chemistry between them is fantastic. Especially between Tom and Michael. The story of unusual consultant and cope has been done before but not in this way in my view. The fact at least 3 of the characters are crazy makes it pretty entertaining.
Thomas: The originality, I went into Prodigal Son thinking that it would be another Criminal Minds wannabe, and I've never been more wrong. The writers manage to keep Malcolm and the Surgeon's story going while still having a case-of-the-week format, and in doing so created one of the most interesting - and smart - procedurals of the last 20 years.
Zoé: Something struck me about the show — I was immediately drawn in, even before I realized Michael Sheen was in it (though that was the final nudge) — I don't even know what it was. But from the first episode, I was hooked. Maybe it's because it's one of the few shows that actually has mental illness in the front and center, even if it is a bit dramatized — they even got a psychologist to consult with the writers. It's also haunting, funny, nail-biting, incredibly dark, and full of love. It focuses more on family than romance, and doesn't necessarily depict everything as sunshine and rainbows.
Why does Prodigal Son deserve to be saved?
Kath: The show still has so many ways to grow. The characters have more to say. It's one of the most original shows on television right now, and we need something more than the myriad of police procedurals we see on air all the time. I'd also say we need fewer police procedurals, but this one is the exception to that rule.
Luana: These are some of the best characters (and performers) I've seen in a while and I would love to see their story get told for a long time. There's never enough of this show.
Laura: As I previously said, this show is a very unique "cop show." Malcolm has an inside POV like no other, and nothing on the show is done by accident. The writing is spectacular and they surprised the audience countless times, which makes the show more interesting to watch.
Sarah: The cliffhanger for season 2! I also want to see all the relationships develop further and see what new interesting storylines the writers have cooked up.it wasn't given a fair chance with the weird scheduling over the past TV season. Also had a shortened season due to COVID.
Thomas: From the start I thought that Prodigal Son would be best suited for streaming, long seasons and long waits between episodes rarely do shows like this any favors, and it showed in the ratings... people simply loose patience. The darker tone of Prodigal Son is also a little odd when you consider the types of shows that Fox has on schedule. What made them think that a dark thriller would pair well with a medical drama ?! This show, and its amazing crew just deserve a lot more exposure, and creative freedom than what Fox has offered so far.
Zoé: One of the best shows on network television, honestly. It blew me away from the beginning. But, also, it was a show that was doomed from early on — it deserves a proper shot. Season 1 was cut short due to COVID, then Season 2 was delayed and cut even shorter from the pandemic as well. It was moved to a slot where it could never succeed, and then Fox was shocked when it didn't do too hot. It went from being the most popular pilot of Fall 2019 to being a show that people knew about and loved, but didn't even realize was back on air.
What streaming service do you think Prodigal Son is best suited for? How will Prodigal Son thrive there?
Kath: I'd like to see them move to ParamountPlus. They've acquired both Evil and Clarice, which tells me that they're interested in taking chances on less-than-conventional programs.
Luana: HBO MAX would've been perfect, if only the show got the chance to get even a little darker it would be worth it, and this was always a show better served by longer arcs rather than a case-of-the-week format. But any home would be welcome as long as we get to see more of these characters.
Laura: With HBO Max passing, Prodigal Son would fit well into Hulu. There are no time constraints, and they would have the liberties to do things that aren't allowed on something like FOX.
Sarah: HBO Max or something that doesn't mind shows with a darker tone and humour. It may thrive, it may not but it at least deserves a shot at redemption. (Revision: Well wasn't expecting the pass by HBO Max but Netflix would be my second choice since they helped Lucifer out.)
Zoé: Given Netflix's latest trend to focus more on young adult shows and less on the dark and gritty, I think Hulu, Amazon Prime, or AppleTV+ would be great homes. The WarnerMedia merger news was a huge blow to Prodigal Son — everyone was so certain that HBO Max would've been the perfect new home. Hulu and Amazon both have some phenomenal shows, but I think AppleTV+ is the one that's frequently looked over. Defending Jacob and Dickinson are two shows that I enjoyed quite a bit and I think Prodigal Son would be an excellent fit. Plus, AppleTV+ has been looking for some solid content partners to build up a subscription base, plus the substantial budget to fund the show, and I imagine the already-existing fanbase that Prodigal Son has would be a huge appeal.
What can the fans do to #SaveProdigalSon?
Kath: I'd recommend emailing, signing the petition, tweeting at the producers and get your own tweets out there to spread the word to save our show.
Luana: Make some noise!
Laura: Tweet about the show, encourage your friends and family to tweet about it, sign the petition and let places like HBO Max and Hulu know we want more!
Sarah: Anything and Everything! Call, write, tweet, message, anyone in contact with the show and possibly the channel. Show we care and that its going to cause issues if left cancelled.
Thomas: Show that you care! Networks and streaming services are businesses, what they want is a show that is going to bring more people... and money. Sign the petition, but also keep using the suggestion tool on streaming platforms, and don't forget Twitter, it has more power than one would think!
Zoé:
Check out
@ProdigalSaviors on Twitter
and join in their Twitter parties.
Sign the petition.
Spread the word — so many I've spoken to don't even know it's been cancelled (or don't realize the fan movement to save it). Be loud, and don't give up! Warner Bros. is on the show's side and that's huge! Remember,
Lucifer
took over a month to get picked up.
Timeless
took over two months, and they that was within their own network. These things take time, but remember: If the fandom doesn't seem to care, then Warner Bros. will cease to care as well.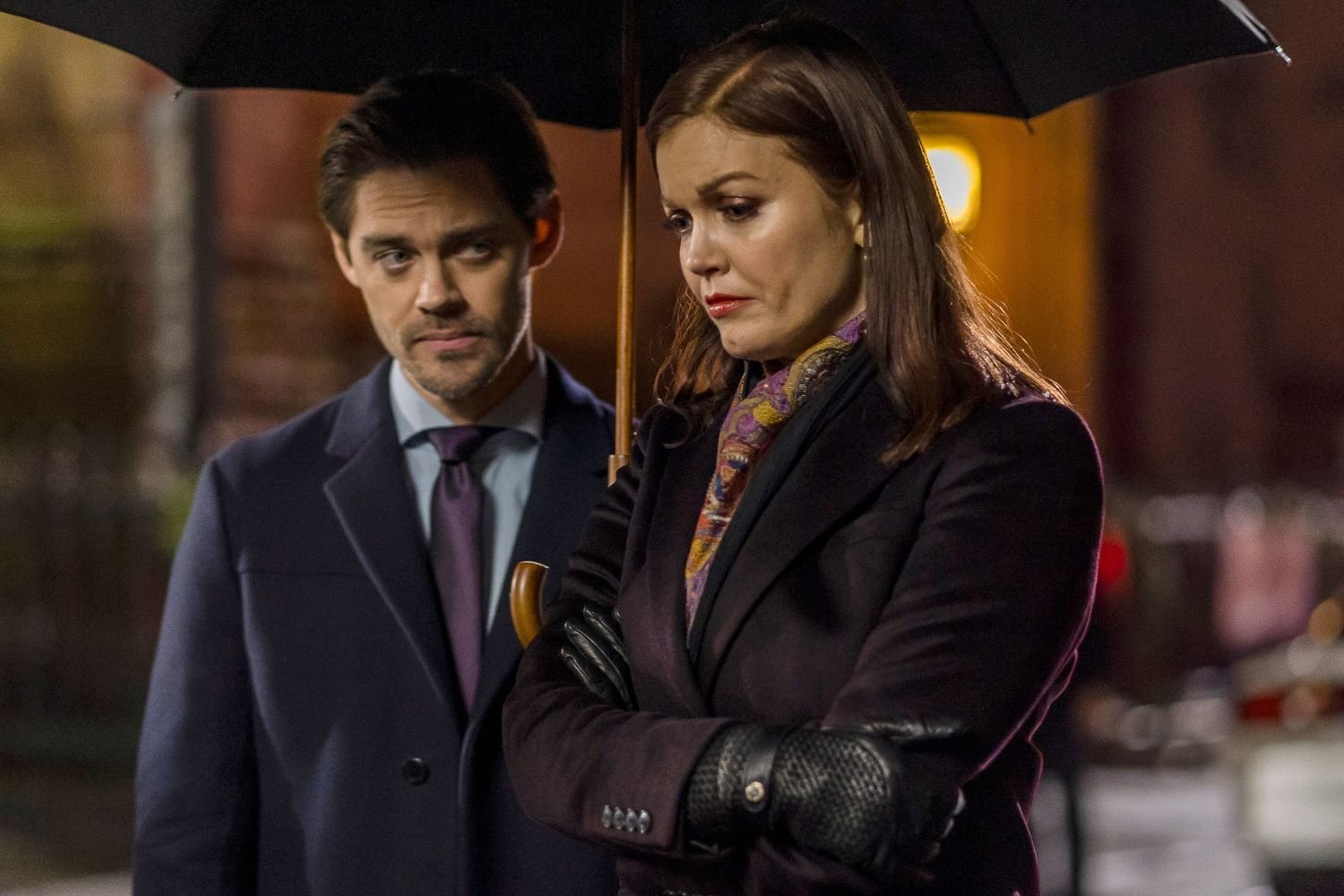 RAPID FIRE QUESTIONS
Favourite character?
Kath: Jessica. Must read her book!
Luana: Martin Whitly
Laura: Malcolm Bright
Sarah: Malcolm Bright
Thomas: Dani Powell, because we got to see her evolve and learn a lot since day 1.
Zoé: Malcolm Bright
Favourite quote?
Kath: Favorite quote: Most scripts. There are so many options (it's so well-written,) there are always great quotes to chose from.
Luana: "No one's born broken, someone breaks us."
Laura: "Malcolm Bright. Always crossing the line."
Sarah: Malcolm: "Tonight's going to be normal."
Jessica: " Darling, We're rich. We don't do normal."
Thomas: Malcolm's "I'm fine", when we all know that he never is.
Zoé: "My son sleeps in chains, subsists on sparkling water and licorice, and can barely take care of a parakeet, but he is still here." Too relatable.
Favourite scene?
Kath: Martin is told by Malcom that Ansley killed Nicholas Endicott. "My girl!"
Luana: Malcolm stabs his father in the finale.
Laura: Not to be cliche, but definitely the dream-sequence scene between Dani and Malcolm. I wish we could've gotten more of that.
Sarah: When Malcolm jumps out a crime scene from several floors up and lands on Gil's car.
Thomas: Malcolm visits his father for the first time in 10 years.
Zoé: Absolutely has to be when Malcolm jumps out of the window to the song "Under Pressure" while the building explodes.
Favourite episode?
Kath: "Face Value."
Luana: "The Last Weekend."
Laura: "Exit Strategy."
Sarah: "Silent Night."
Thomas: "Head Case," because I love parallel universe/hallucination stories, and this one showed just how quirky Prodigal Son can be.
Zoé: "Q&A" is the first episode I realized how crazy the show could really get.
The Prodigies might very well end up saving their show!