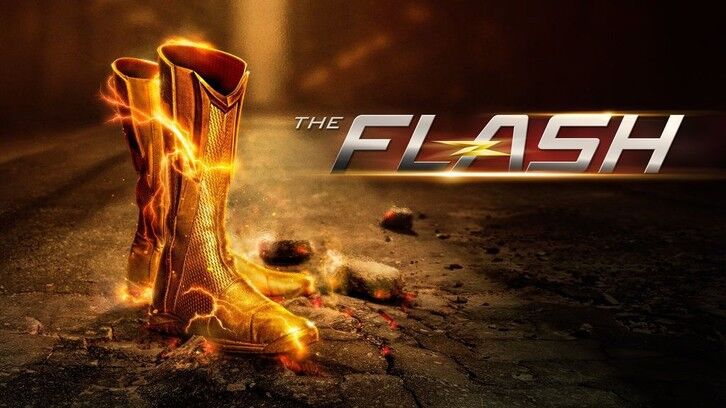 "Family Matters, Part 2" was an underwhelming end to the story of the forces. The one good thing about this episode was the final scene. Let's discuss.




The Forces




I don't always understand what the writers are going for on The Flash, but it's usually not that hard to pick up on. But aside from a dress rehearsal for parenting, I can't figure out what this storyline was meant to accomplish. Yes, we know Iris is Barry's lightning rod- most of us have known that since the pilot. And yes, the Speed Force can be fickle with Barry- causing him just as much agony as it does exhilaration. We've seen Barry and Iris actually parent a daughter at one point, so again, a bit confused about what the team was going for. That's just one gripe I have. Here's another:




Nora went on and on about wanting to get rid of the other forces and even threatened Barry with wiping out everyone if she didn't get her way. She did all of that for Psyche and Deon to show her having a breakdown about being the only force left for eons. Now why would that bother her when she didn't want her siblings in the first place? She barely wanted anyone except Barry, but was more than willing to kill him too. Make it make sense somebody, please.




Give me all of the cheese and sap you can squeeze out of a tv show, but make me like the folks I'm supposed to feel all fuzzy about. I couldn't stand any of the forces. Their biting remarks about Barry and Iris being their mom and dad, about being siblings and even the banter between them was so cringe worthy. The Flash is usually good about making you care about someone because your favorite character cares. Nope. Nope. And nope. Not this time. Alexa was about the only one I had an ounce of sympathy for, but that evaporated once she teamed with Bashir. Together they were insufferable. Deon was a pretty dope villain when he first encountered Chester and Cisco, but after that he became a huge pain in the ass too. Just mad at the world.




Barry and Iris trying desperately to keep them alive was not a story I bought into. I'm not sure if there was anything they could have done to make me care, but I just didn't. I couldn't stand Nora West-Allen's characterization, but when she was erased from the timeline, I felt for Iris and completely understood her sense of loss. Can't say the same this time when she talked about the forces being gone. Shrug.




Frost and Her Beau




I'm happy Frost is getting some, I mean a life. However, she left the prison to re-imprison other inmates and that earned her early release? Ok. I just have to laugh.




She has turned into such a stiff and unlikeable character that the playful back and forth between her and Chillblaine is hard to watch at times. But, I hope she finds some happiness with him. Can't say it would be bad if she reverts to her ways after being involved with him. Happens to the best of us girls....




West-Allen




Well, it's about damn time Barry and Iris. We know we aren't getting any steamy love scenes, but flirty talk, bedroom eyes, and Flash using his powers go a long way to telling a sexy story. If we aren't gonna get physical intimacy on screen, we should at least get these spiced up moments. Sexy doesn't always have to mean sex; if the scene is set, we can infer just fine. The way Barry whooshed Iris up those stairs made what was going down all too clear.


Other Things I was Thinking

*I'm so tired of Joe and Cecile pretending Jenna still exists. Why???
*I cringed every time one of the forces called Barry and Iris mom/dad. It was so lame.
*It's gonna be so heartbreaking when Cisco tells the team he's leaving.
*Chester and Allegra looking at each other was so awkward that I was peeking through my fingers at them.
*Maybe the forces story was to explain giving Barry more powers...I said maybe ya'll....
*Frost got early release after serving how many DAYS into a life sentence?
*We have missed West-Allen intimacy so much. It's not just about the sexy stuff (though that would be nice on occasion) It's their connection to one another, their friendship and their one-on one talks. Whether they were on the roof, the porch or the couch, those moments are staples for them. They shouldn't be lost as the series winds down. As they are about to embark on parenthood, I would argue that they should spend more time in those moments.
*It was so cute to see Barry still be flustered with Iris after all this time.
*Surprised he didn't leave a trial of flames on his way up those stairs.
What did you think about "Family Matters, Part 2"? Tell me what you think in the comments below or on Twitter @_NaomiAnna. The Flash will return to the CW on Tuesday, June 8th with a new episode. As always, thanks for reading!