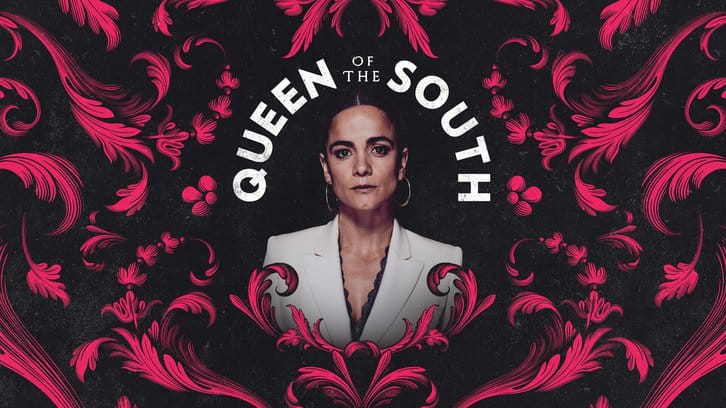 With a new episode tonight let us do a quick rundown of S5 so far.

5.01 through 5.03 – Overview

The first three episodes of the season primarily dealt with all the fallout from S4.

Oh! Also Pote and Kelly Anne are pregnant.
There was a lot of housekeeping to be done in these first three episodes, and for the most part they functioned well for tying loose ends from last season and setting up the stories for the show's final run. There was also a clear attempt of trying to get back to basics and the things that made the show work in the first three seasons, but I think the missteps of S4 have affected the tone and direction of the show irreparably and trying to recapture and replicate that magic of seasons 2 and 3 in particular feels more superficial than genuine.
5.04 and 5.05 – Overview
With some trickery Team!Reina manage to blow smoke in the feds' face and come out the other side clean, while also managing to frame, implicate and assassinate the corrupt sheriff in Lafeyette's dealings thus laying the groundwork for Marcel's defence. Lucien also gets dealt with for good.
Meanwhile George is sent to Miami to keep an eye on Boaz. Boaz seems to be saying and doing all the right things, but in conversations he has with Angel, the new Jimenez cousin for the season, we get a feeling this is more of a front than him actually being a good soldier.
Lastly Pote and Kelly Anne try to figure out how to fit a baby in their lives. Pote goes a bit overboard in the overprotective department. He's also being wary about the possibility of his baby not being a boy. Kelly Anne on the other hand worries about her place in the business and that Teresa will think the pregnancy is more of a distraction.
5.06 – Plata O Plomo
In last week's episode Teresa and the Wonder Twins are left back in Berlin trying to establish their European connect with Isidro Navaro via Oleg. Alas Oksana again seems to have brought more trouble into Teresa's plans as the shootout our team got involved in for her benefit actually hurt Isidro's operation seeing as they killed his supplier. In a tit for tat Isidro makes an attempt against Teresa's life. Still Teresa insists on making this deal work, and does manage to get him to negotiate even if some brute force was required to get him there.
In Miami Boaz takes George on an opp to supposedly identify the crew who has been cutting Teresa's product with fentanyl and could cause problems for La Jeffa. The way Boaz deals with gang impresses George enough to give Teresa his endorsement that Boaz is on the up and up. But come by the closing of the episode he discovers it is in fact Jimenez himself who's been messing with the product. Unlikely for George Boaz walks in on him and shoots him.
While I personally enjoyed the plot with real estate guys I'm a tad annoyed it was over and done within the span of an episode. The whole storyline could have been introduced in S4 and evolved over the course of a few episodes, which would have given Kelly Anna much more productive screen time last season and would have given its wrap up a more lasting impression. Regardless of the rushed narration of this specific plot I do think it was necessary as it plays into the theme of 5.06 signifying Teresa's full and complete transformation into La Reina. If how she handled the real estate guys wasn't enough proof of that, James' talk with Kelly Anne sure drove that point home while George's death functioned as the final nail in the coffin of the "Girl from Culiacan". Speaking of George...
That's it for the show until now! Tune in for a brand new episode of
Queen of the South
, on tonight on the USA Network!