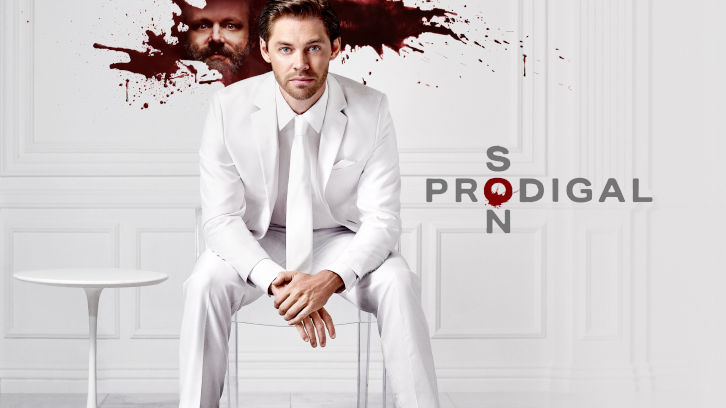 Prodigal Son has seemingly come to an end, we can hope some streaming service swoops in to save it but, for now, it's looking like this is goodbye. And though I'd always want more of this show, I can't say this is a bad way for it to go. If this is where it ends, I will treasure it forever and recommend it to anyone who'll listen, because it was entertaining, engaging, and filled with amazing performances throughout.
In this episode, it was fun to see Malcolm reluctantly having to admit that his dad's logic seemed solid more than once, and it was clear that Martin was manipulating him into one last big adventure before trying to bring him in, but it was so much fun to see them work together,
this time
unrestricted
(sometimes)
.
In the meantime, Gil was doing his best to give Malcolm time and clear his name. Thankfully, with Jessica's help, they managed to get Vivian, which was also so much fun. I just love Jessica and how she's never the damsel in distress. It was also great seeing Ainsley work with TJ and Dani though she did take the backseat a little in this finale.
They managed to have a case of the week with Martin convincing Malcolm to save a girl abducted by a serial killer, and we had Anna Gunn once again playing the wife of a monster. The case didn't take much away from our beloved characters, it was actually good for character development which is something I always hoped for this show, it only makes sense that this time they nailed it perfectly, especially with Malcolm asking his father to torture the Woodsman to save the girl, and his hand seeming to stay still as if he was finally accepting his father in a way.
It was great to see the push and pull between the man Martin wanted to convince himself he was now and the man Malcolm knew him to be, though I don't really buy Martin's intention of killing his son, it actually makes more sense that he got exactly what he wanted, to prove to Malcolm (in his own twisted mind) that they were the same, even if it cost him his life.
I know this could be considered a cliffhanger but I don't fully see it that way, I do think if the show were to go on Martin would have to survive, because the show would never be the same without Michael Sheen. But, if this is the end, I can see the prodigal son finally killing the father, his own personal demon, as a fitting conclusion. And I'm sure it would be easily seen that Malcolm acted in self-defense which is why I don't think he would have to face legal consequences, though he wouldn't be able to escape psychological ones.
What did you think about the finale? Are you satisfied? Let me know in the comments.