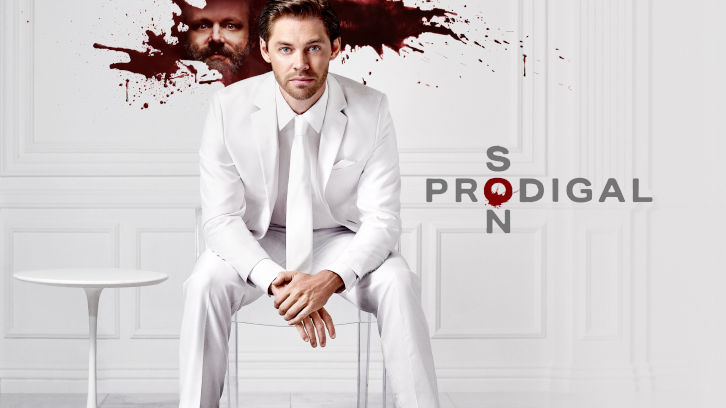 While we've been led to believe that Martin is always two steps ahead executing a secret agenda, this week proved all this to be wrong and shook the audiences' beliefs in a way that Prodigal Son has mastered over its two seasons.
The hour opened shortly after the last episode, with Malcolm as close as we've ever seen him to falling appart completely. Thankfully, unlike earlier episodes, he now has a solid support in Dani who stays by his side (and more, but we'll get back to that) through the episode and acts as the anchor that he so desperately needs.
Doctor Capshaw, who most of us thought to be yet another victim of the Surgeon revealed her true colors, along with Catherine Zeta-Jones' full potential.
Not only did she kidnap the Surgeon, but she planned a life with him in the country side, without hesitating about employing some very .... Surgeon-y methods to get her way.
It was very clear from the first day that Capshaw would have a pivotal role in the season's final arc, but seeing someone (and especially a woman who had been depicted as an easy target) successfully getting the upper hand on Martin was just as delightful as you'd expect, and it will certainly have lasting effects in the finale as she keeps on manipulating everyone around her, at the exception of Jessica who has now her hands tied after failing to report the call she shared with the good doctor to the police.

While most of the episode was focused on Vivian and Martin's adventures in the countryside, the investigation into their disappearance kept going, with Malcolm and Dani taking the lead, despite Gil's protests. Not only did this back and forth between the two sides of the story kept a good pace going, it also allowed us to get a better grasp on Capshaw's thought process, in a way that made her actions predictable and made me scream 'don't believe her' at the TV more than once.
Speaking of Malcolm and Dani, who have been growing closer this season, the stress of the situation led them to finally share the kiss that a lot of fans had been waiting for. But I'm sad to report that it was by far the most unsatisfying moment of the episode,.. Not only did it feel rushed, it also lacked emotion... and the fact that Malcolm ran away with Capshaw not two seconds later did
not
help.
The final moments of the episode finally saw Martin taking back the lead, after somehow managing to save Malcolm's life (and maybe earning a fair amount of trust, or even forgiveness from that). I can only hope that when Malcolm told him to run he didn't mean 'with me' and was only dragged along, left helpless by his injuries.
While I have little hope that tonight's episode will deliver a satisfying series end, I couldn't help but notice that this episode would have made a lovely conclusion to the show.
What did you think of this episode? What do you think will happen in the end? Leave your thoughts in the comments bellow!