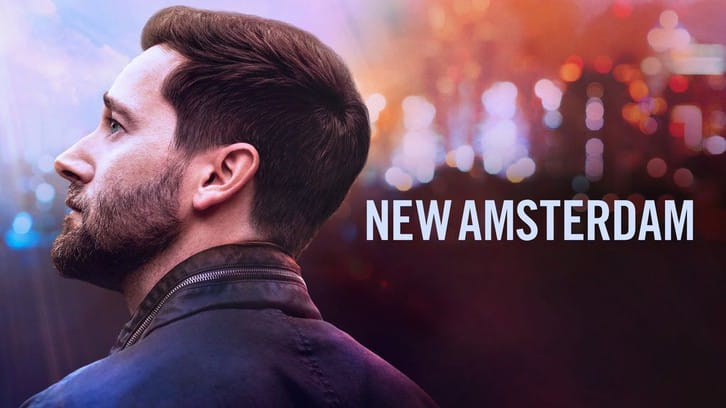 Welcome, welcome, to a brand new episode of Lenapehoking! What's that, you may say? Do you mean you haven't watched the latest installment in the riveting saga of Max Goodwin's Social Crusades? Truth be told, this episode almost felt worth it for the name change alone, if not quite. Of all the crazy Max ideas we've suffered been through along the years, this may well be the wildest one yet. I, for one, will also be petitioning for a tag change at SpoilerTV.

I kid, I kid but as usual these infinitesimal dives in whatever idea strikes the NA writers as the issue of the week, feel poorly developed and are unfortunately becoming quite grating. Give. It. A. Break. Max has more than enough to do with all the other social issues he's been trying to solve, no need to add one every week! Maybe focusing on a few specific ones that he could really tackle would at least make this endeavor useful and not drag the show down with it. Anyway, Max's worthy, if not too thought out idea, was to honor the Native American heritage the hospital is based on, but has crushed since its existence. Which is a great cause, but he went about it all wrong. A name change? A plaque? A wing? As the students of the Native American professor who was refusing to be treated at New Amsterdam pointed out, none of those solutions were going to make it any easier for Native Americans to get healthcare, or more possibilities for them to not be discouraged in becoming doctors themselves. The situation did bring some welcome levity when Karen learned of Max's idea for the new name, and his initiative to bring in the media to force the hospital's hand was quite inspired, but still. The way these issues are being highlighted does not make for fascinating TV.
Unfortunately for Dr. Kao, no such breakthrough was in store for her and Dr. Kapoor's replacement. At one point, I started wondering if she was being insufferable on purpose, and was about to break into a "Ha! Got you!" moment for Agnes, as some kind of test. But no, she was just
that
horrible of a person, instantly alienating just about every other doctor she encountered by using pretty despicable reorganizational means. Thankfully, Agnes managed to find a loophole and fire her, and I hope no one lets her hire anyone again without vetting them quite thoroughly beforehand.
Lauren, despite fleeing the appartment after Leyla kissed her, was actually pretty thrilled about this latest development. Her issue with the suddenness of the kiss was not identity-crisis related but rather just some good old commitment issues, of how "normal" and "real" things seemed to be with Leyla. Leyla's presence seems like a great influence for Lauren, and I do hope this works out. I'm not so sure about them immediately living together thanks to the roommate situation though, but since Leyla managed to pass the American medical boards, her life will likely be much more stable now. In any case, it's really enjoyable to see 1. Leyla not be a one episode stint, 2. Lauren actually be healthy and happy in a relationship. The way she casually brought up her and Reynolds hooking up and it not being an issue to be working together, pretty clearly signified that this part of her life was over and done. No more angst for Lauren, please and thank you!
Unfortunately for Iggy, it seems that his troubles with Chance aren't over, if Chance choosing Martin as a therapist is any indication. Last week's attempts at a relationship with Iggy seemed overfriendly, but this is actually worrying and entering stalker territory.
So,
New Amsterdam
fans, what are we expecting as this season comes to a close? Will Helen and Max ever give in to whatever's going on between them, which is definitely not just friendship? Will Cassian come back? How is Iggy going to deal with Chance's behavior? And is Lauren truly going to let herself be happy?