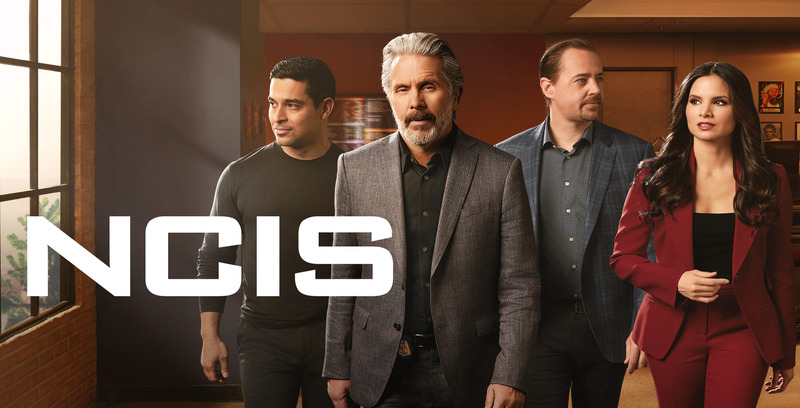 18.15 - "Blown Away"
Written by Marco Schnabel and Christopher J. Walid
Directed by Michael Zinberg
Reviewed by KathM
I really tried to pay attention to this episode, but I just couldn't. I am so worried that we're going to get stuck with Knight and lose Bishop that it was distracting. The episode was okay, but looking at the character of Knight as someone who was going to join the series made me look at her more closely and I found her lacking. Her acting was a bit wooden, and she didn't quite throw out those Gibbs-like lines successfully. When she dropped her guard around Kasie in the lab and with Jimmy in Autopsy she felt much more realized, but the rest time not so much. She also had a surprising amount of chemistry between her and Torres, which seemed a little off to me because I thought the character had a stay-at-home spouse and kid. But that may have been an earlier idea. I'll be interested to see what they plan to do with her, especially since Tim made it pretty obvious that he was interested in possibly having her join the team.
Gibbs looked into the files that Marcie gave him when it was revealed that she was one of Marcie's childhood friends, and they turned up two other murders with the same MO in New York and the Outer Banks. They have a good chemistry and it was fun when Gibbs was on Marcie's turf and had to take his shoes off. Marcie still got to wear hers, however. Did anyone else think that her apartment looked like they were reusing Ducky's office? In the synopsis for next week it mentions that the killer Marcie and Gibbs have been looking for might be on to them, but I'm not sure what that looks like. Gibbs has really only seriously been looking at the case for a couple of days when we see him in this episode, and I'm not sure how far Marcie got on her own since the big piece of evidence that begins to tie everything together is the one Gibbs brings to the table. Maybe it will go into next season? Not sure. But one thing I do know is that Gibbs has better table manners than that. If nobody else Shannon would have put her foot down.
I'm frustrated with Gibbs because he seemed so casual when Bishop was talking to him about how it felt leaving the team behind and possibly not coming back. He's all, "I don't know," if it was the right choice without seeming to pick up that she had some things to say of her own that might be relevant (unless we didn't see that). That might be important. I find it hard to believe that he cares so little about his people now, for a while he was becoming more open but it seems like he's closed down again. I feel like he would have paid more attention to what was going on with her if he'd been in the office, but part of me wonders whether or not this is all part of some plan he's had going since he got suspennded. I mean if Jimmy noticed how much Ellie had changed over the last year, surely Gibbs had, too. Hopefully we'll learn more next week in the finale. See you then!