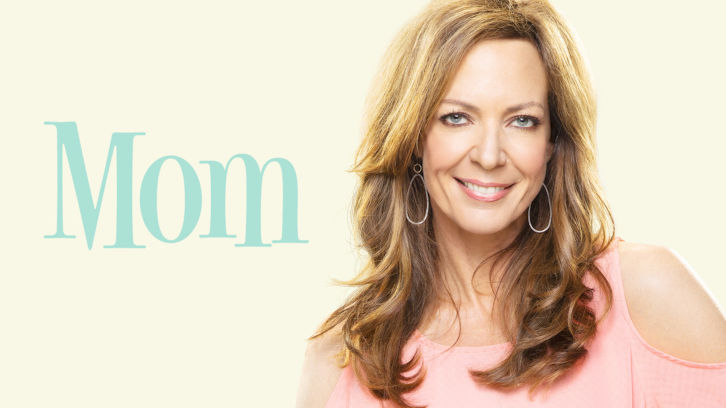 On this's week Mom, Bonnie's therapist Trevor is back to help her finally face her empty-nester feelings!
Bonnie's finally decided to do something with Christy's old room. After her paper-mache hobby blows up in her face (quite literally!), she settles on turning the room into a driftwood furniture workshop! After crafting her first "masterpiece," Bonnie recruits Jill to help haul the driftwood table to Trevor's office, where she presents the reluctant gift-ee with his present! And then something strange happens, Trevor and Jill start flirting! And instead of using their therapy session to let Trevor help her explore the reason behind her constantly shifting interests, Bonnie insists on confronting him about what she saw between him and Jill. Try as he might, Trevor isn't able to put on a very convincing act in regards to not being interested in Jill. So, Bonnie makes it clear to Jill that Trevor is OFF-LIMITS.
Meanwhile, Tammy's having difficulty dealing with Marjorie's need to control everything and everyone, so she turns to the expert on living with a difficult person - Adam! He advises she accompany him to his Al-Anon meeting to get some pointers on "living with a lunatic." To her surprise, the Al-Anon group is able to give her some tips about dealing with someone who's spinning out, namely about when to set boundaries and walk away aka "detaching with love."
While prepping for an AA meeting, later on, Tammy takes the advice she was given and removes herself from the situation (aka ignores her) after Marjorie chides her for using the wrong coffee-maker. Back at the house, Tammy continues to remove herself from potential arguments, and Marjorie finally catches on. Tammy tells her about going to Al-Anon and the difficulties of living with someone who constantly corrects her and tells her how to do everything. Marjorie tells Tammy she didn't realize how unhappy she was, and then, Marjorie being Marjorie, she tells her she's doing the Al-Anon program incorrectly!
At her next appointment, Trevor suggests that the reason Bonnie's having so much trouble deciding what to do with Christy's old room might have to do with Christy herself. As long the room stays the way Christy left it, Bonnie can still believe she might be coming back, but if Bonnie changes the room, she'll have to accept Christy might never be coming back. Trevor gives Bonnie a homework assignment to do before their next session - clean out everything left in Christy's room. Recruiting Tammy for help, Bonnie gets to work.
Unfortunately, what starts a simple decluttering project turns into a full-on meltdown for Bonnie. She's throwing things around the room, on the floor, and even out the window! (A pillow and blanket she throws out the window end up hitting quite the unlucky target - Adam!) Tammy's ready to bail, but Adam insists on her helping him get his wheelchair upstairs so he can hopefully talk a now-screaming Bonnie off the proverbial ledge.
Upstairs, Adam finds Bonnie sobbing in the closet about Christy "abandoning her" and "thriving without her." She admits that Trevor was right, she didn't want to change Christy's room because she wanted to think Christy would be coming back. Adam suggests that maybe Christy is thriving
because of
Bonnie, and tells her it's okay to break down about missing her.
Back at Marjorie's, inspired by seeing Adam go to Bonnie's aid, Tammy apologizes for constantly ignoring Marjorie's requests in an attempt to set boundaries. Marjorie apologizes for her own annoying habits and the two happily make up.
Last, of all, Jill decides to show up on the doorstep of the forbidden fruit himself - Trevor! Bonnie's definitely not going to be happy. about this...
Random Thoughts:
-The best line goes to Adam while comforting Bonnie during her breakdown in Christy's old room - "Am I crazy or could we fit a ping-pong table in here?"
-Bonnie the Palm Reader - now that has an interesting ring to it!
Were you surprised by Bonnie's breakdown? Do you think Jill will continue to pursue Trevor? Let me know below!