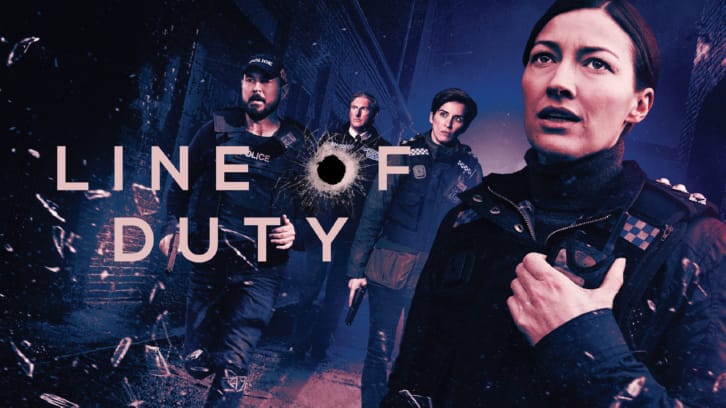 Well, it's here. And after six seasons, we've just potentially witnessed the last ever episode of Line of Duty. And if so – if there is indeed, no more adventures of AC-12 on the way, what a hell of a brave way it was for the show to go out on. Whilst Season 6 hasn't been entirely perfect – it's missed the dynamic of the cast and its characters that made it so good in the first place and kept them apart for far too long, and this finale has indeed earned Game of Thrones-levels of backlash from fans after earning over 50% of the audience share, the backlash in this case feels wrongly deserved – but you were never going to please *that* many people. In this case – whilst I wasn't a fan of Game of Thrones, I do love a good controversial season or in this case, a potential series finale. I loved Battlestar Galactica's Daybreak. I loved Doctor Who's The Timeless Children. And now, a few nights removed from the finale after the dust has settled, yes, I can say that I loved Line of Duty too.

If Osborne had indeed been H (and he might still turn out to be), it would have defeated the point of the show – and it would have proven him right. Take out the man at the centre of power and end the show there, you get a sense of victory. You get a sense that corrupt police officers are just "rotten apples". That's why having someone like Buckells be H (what a surprise that was!) was such a delight, and the show stuck to a bleak, bleak ending. Buckells rose to the top because of a series of systemic failures. He rose to the top because of police corruption, which in the eyes of Carmichael and Osborne, doesn't exist. Buckells thinks he's made mugs of AC-12, and whilst nobody makes mugs of AC-12 (one of the more crowd-pleasing moments of the series), it's a short-term victory as they just lose. And that's what makes this finale so brilliant, at least to me. It's about the small victories.

Should we have expected anything else from Line of Duty? Probably – whilst a more thrilling narrative wouldn't have gone amiss, as there was almost a sense of routine epilogue-type feel to it with the grand finale for the case of the season happening last week, I believe that it made perfect sense to end it like it did. People spending multiple episodes making their own fan theories in a desire to connect the dots to hopeless levels of scrutiny were always going to be disappointed. Line of Duty was never that show. To end with the unmasking of some Court of Owls-type cabal in Government being defeated would cheapen the series, and stretch its credibility even further.

Carmichael probably wasn't involved with OCGs and H. She was just a ruthless, ambitious careerist. Which, politically, sadly, makes sense that she ultimately wins – as does Osborne. I did like that Ted came clean to her about his past deeds of hiding stolen money and giving it to Steph Corbett in a passionate speech that showed just how brilliant Adrian Dunbar really is, after coming clean to Kate and Steve about his past incidents. They're all on the same page now – and if this is the end for Ted, he gave it his all – catching bent coppers right up until the final day in the office. A death would have robbed him of that – and I'm glad that in the end, nobody died.

Kate and Steve get to continue in the force, fighting the good fight – reunited. Jo gets to live out her happy-ever-after-ending in witness protection. AC-12, now… AC-12 is at its darkest hour. It's never been lower. That was a tease for another season if I did see one, and based off the reaction to this finale, even if it is the end – I wouldn't be surprised if Jed Mercurio did indeed return for another season to "right wrongs".

But wouldn't it be great if Line of Duty did end here?