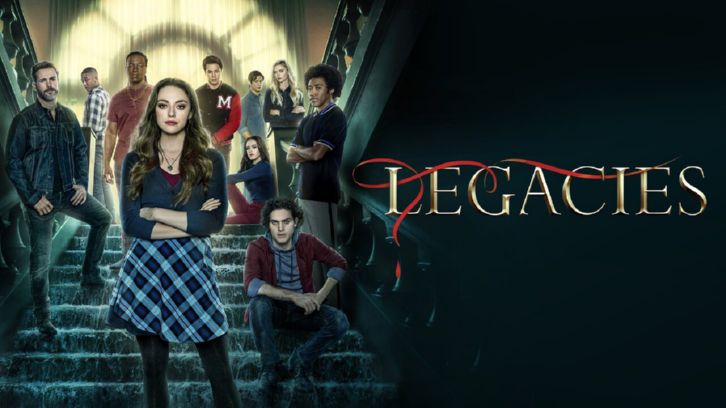 This week on Legacies, Josie and Finch go back to the Salvatore school. They are now officially dating and Finch made friends with the pack. Kaleb, Josie, and Alaric learn about Cleo's past and let her go so that she can find another way to destroy Malivore. Landon joins her after breaking up with Hope.
I told you: See, I knew Cleo wasn't a villain. She just got a little overexcited last week. I'm so glad we got to see her backstory this week. She has quickly become one of my new favorites, even more so after last week. I like characters that can make hard choices. Tribrid Hope can defeat Malivore, therefore we need tribrid Hope. Could she have gone about it better? Sure. But at least it was entertaining to watch. I do hope that she finds another way to defeat Malivore. I don't think Hope is ready to become a full tribrid yet. But they have been hinting at it pretty strongly these past 2 episodes. Which is a bit weird since they hadn't mentioned it in ages. If it does happen, it'll be around the finale probably.
I don't want to talk about it anymore: Should we start placing bets on how long this breakup will last? I'm getting a little sick of the back and forth. Of course, I wanted them to break up. But I have a feeling it won't last long. Hope and Landon's scenes really bugged me this week. There were a few things that rubbed me the wrong way. Landon saying he was waiting for Hope to save him. How unfair is that? Why does it always need to be on Hope to save everyone? And thanks for piling on some more guilt, like she didn't carry around enough as it is. And then there was the actual breakup scene. Landon said he didn't belong at the school without Hope. Hope said she'd go through hell all over again to bring him back. This is exactly what is wrong with their relationship. Neither really knows who they are without the other. Their storylines have revolved around each other all season. At least now, with them headed in separate directions we'll finally get some character-driven storylines. And Hope, honey, I know we've all been conditioned to think going through hell for each other and doomed relationships are romantic, but you deserve better than that. How about a relationship where having sex doesn't result in death? Not to mention the age issue that will arise when she becomes a full tribrid. Time to move on.
I like it here: Did anyone else get excited when both Kaleb and Josie called Alaric out on the terrible job he's doing as principal? Finally! I've been yelling about him locking up kids in prison worlds for over a year now. And there was indeed one hell of a double standard for Josie. I was so proud of her for acknowledging that. I still don't understand why Caroline would put an ex-hunter in charge of a school full of supernatural kids. Sidenote, I'd like to point out how very impressed I was with Kaleb this week. I really love seeing him getting more than just comedic scenes.
Good for you: While I still feel nothing for Josie and Finch as a couple, I have grown to really like Finch. I'm glad she found friends in the pack (I thought they left the school?) and I look forward to seeing more of the werewolves. We barely know anything about the school's pack which is a damn shame. And I still don't get why Hope has zero interactions with them.
Best quotes: Kaleb: "Next time you're planning something shady you should remember that there are vampires here that can hear you."
Kaleb: "Malivore? This bitch is everywhere."
That's it for this week. Check in again in 3 weeks (?) for an all-new review and let me know in the comments what you thought of this week's episode.
Please be respectful in the comments, any unnecessary rudeness isn't welcome.