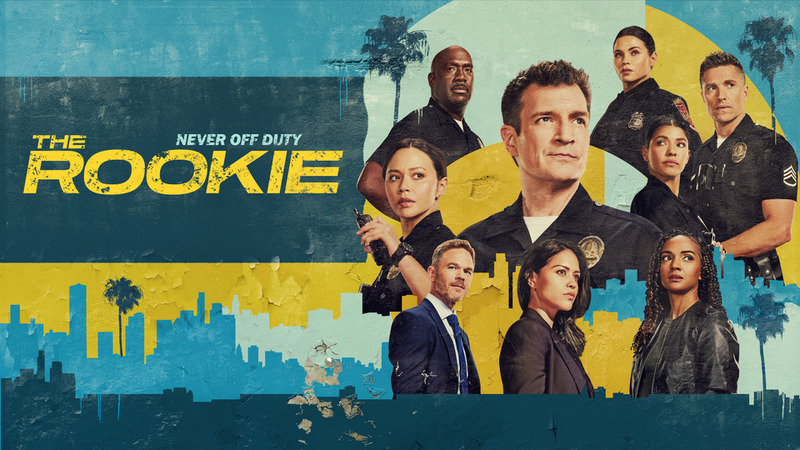 With a new episode on tonight, let's do a recap of the show's outing last week, which signified Lucy ad Jackson's first day as non-rookies.

The episode starts up with a lovely montage of our rookie trio in their academy days, as a gift John has made for his friends moving up to being P2s. (Shout out to a Cpt. Andersen cameo. We miss you Zoe!!). After a season plus long absence (though in the show's timeline it probably amounts to 5-6 months) Ben shows up to celebrate everyone graduating as well, only to know find out John has been held behind and unknowingly break some news to John about giving Henry a job, which clearly throws our remaining rookie off balance. When enquiring Henry about it for more information we find out it's a full time job offer, for which Henry will be dropping out of school for. Consider John officially shook and disappointed. Sentiments he pettily takes out on Ben, who in turn very astutely points out John might be lashing out a little out of jealousy.


On the policing portion of the episode, Harper and Nolan stumble upon a bank robbery gone awry, as by the end of the standoff the bank's security guard shot our very agitated bank robber, Cooper, dead, leaving John with a lot of questions. The case only gets curiouser the deeper they delve into it, as Cooper's house seems abandoned and his family is missing. After some investigating, despite Harper's instruction to "let it be" John comes up with a lead to visit Cooper's wife's work place at the diamond district and make enquiries. It's then that the pieces fall into place as it seems the whole family was held for ransom that they couldn't come up with, so both Cooper and now his wife Alice were forced into crime to come up with the cash. While Nolan and Harper stall the members of the crew that are keeping an eye on Lisa, Jackson and Lucy are on the hunt to find where they might be holding her daughter. Some good intel from Alice and some excellent investigating from the both of them lead them to where they have the kid held captive.
It's an excellent way for both the newly minted P2s to be reminded why they do they job in the first place, especially after their first disappointing day. And Grey is happy to both drive that point home and commend them for a job well done, so much so he's putting them both up for a medal. It's particularly gratifying for Lucy who also had to deal with her parents' disapproval over her life choices yet again. Earlier in the episode her mother shows up and turns what Lucy thought would be a celebratory dinner, into a lecture that she's wasting her life on a thankless job. You'd think after that a medal would be enough to make thing better but trust Jackson "I come from a cop family" West to go above and beyond. Besides putting Mrs. Chen in her place telling her unless she apologises to Lucy she's no longer welcome in their home, he also gives her a St. Michael pendant from his family, like they gave him, and takes her out for an actual celebratory dinner.
I feel we've been beaten the "John is feeling left behind/like a failure" horse dead now and to be completely honest I think I'm ready for the show to move on. It is starting to feel redundant when we've seen him readjust his plan and put things in motion to see it to fruition. I understand how the Henry/Ben news would have stirred things up again, and while it was great to see them both back, to do so for this felt slightly reductive. That minor gripe aside it was an excellent episode all around, which allowed all the wonderful male/female friendships this show has beautifully build up to shine. Every moment between Angela and Tim, Lucy and Jackson, and Nyla and John was a lovely reminder that this show has always relied on its characters and their dynamics to shine.
That's that for last week's episode. Tune in tonight for a brand new instalment of
The Rookie
!