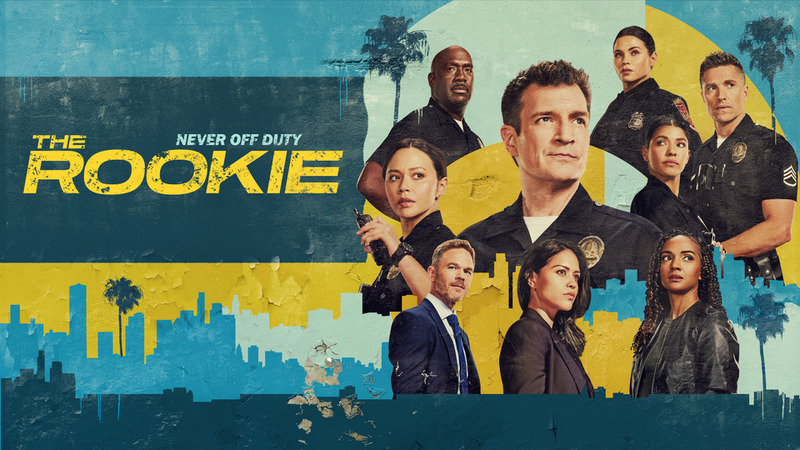 With a new episode on tonight, let's do a recap of the show's outing last week, which marked another appearance for Matthew Glave's Oscar "The Recurring Convict" Hutchinson (who much to my personal dismay seems to becoming a bit of a staple on the show), and yet another Castle alum showing up.


We find out via Ashley the kidnapping was actually staged, because Austin, the judge's son, had a falling out with his parents, and that Ashley too was in on it. But as Nyla and John track down the lead to trace the supposed "victim" they find signs of foul play and realise that things have taken a seriously wrong turn. This is indeed a proper kidnapping case, and Austin's dealer is now holding him hostage, demanding ransom is more than willing to bleed him dry to get the million dollars they want. Oscar gets Ashley to tell him where they might find Austin, and uses it as pretence of leverage, when in fact he just exploits the extra time out to try and escape. Too bad for him Harper and Nolan know him to well by now so they don't fall for his play. In the end they get him to tell them where Austin might be and get to the kid in time.
In the conclusion of this storyline, Wesley and Angela discuss how money can destroy a kid, considering how Partice has been pestering them about setting up a trust fund for the baby, and taking Austin and this whole as an example to avoid they decide that they'll need to be careful with how they raise their own child (though considering how Wesley turned out, even with being a rich kid I think they don't need to worry that much).
Speaking of children, Ashley for her part feels a bit betrayed for having trusted Oscar, when she realises he mostly used and lied to her, and John berates him for his poor "parenting". In the end though Oscar admits he did feel something for the girl, which prompts John to dispense some parenting and life advice even he is aware it'll fall on deaf ears: Oscar needs to work more on himself if he wants to have any positive impact on Ashley and not just be a cautionary tale for her.
Lastly Commander West and Sergeant Grey take a vested interest in the trajectory of Jackson's career, Percy believing IA is the right place to go to "clean up the department", and whereas Wade thinks becoming an instructor at the academy and starting his influence from the ground up would be more productive. Both men get so caught up in what they believe is right they forget to factor Jackson in at all, which proves frustrating to the young rookie. It's a very nice C-plot, where the dynamics between the three men are beautifully reflected. Both the veteran cops seeing in Jackson the "future of the department" and wanting to steer him the right direction is a loving sentiment, even if the way they go about it is misguided. And it was also lovely to see in the end Jackson acknowledging that, while clearing his stance of wanting to choose his own path, and still asking they be there for guidance when he needs it. Needless to say they are both willing to do as such and more than happy to duke it out as to who he gets to go to first.
All in all a great episode, even if the cases were a little splintered, and I personally am a little tired of Oscar (no diss on Matthew Glave intended. In fact his relishing and having fun in the performance is maybe the one thing that makes the return of a character who I find has frustratingly overstayed his welcome, at all palatable). I'm also commending the show again for addressing a side love interest's absence properly.
That's that for last week's episode.
Tune in tonight for a brand new instalment of
The Rookie
!