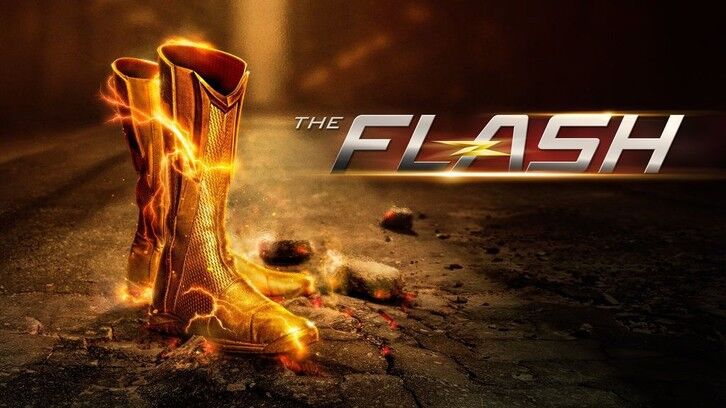 "The One with the Nineties" was a fun and heartwarming return to the greatness of The Flash series. Powered by the acting of Brandon McKnight and a hilarious throwback to the 90s, the show hit a home run. Let's discuss!
The Nineties
What a time trip! The music, pay phones, Blockbuster, the clothes- this episode took me right back to my high school days. It was a funny walk down memory lane to a time in life that seemed so much more innocent and EXTREMELY colorful.
Chester P. Runk
I wasn't psyched by the addition of more Team Flash members. The cast seemed very bloated and unable to give each character the fullness they deserve. Chester has never been problematic (sometimes annoying), but just one I didn't understand the need for. This episode really underscores the importance of creators giving characters they care about the stories that will make fans love them as well.
Chester is always upbeat and whip smart, but we got to see him really explore what made him just who he is. And that was the magic to making us care. We got to see him be his funny self and just how much pain he's been carrying.
Finding out his genius dad wasn't some absentee guy who cared more about inventions than spending time with his son, Chester was given the chance as a man to understand the choices and sacrifices his dad made for him. Losing his dad as a kid didn't afford Chester the opportunity to truly know his father or to connect the dots of just how he became the innovative creator that he is today.
The two men talking was an amazing scene and reminded me of the talks that Henry and Joe would have with Barry. Brandon McKnight killed it as a 90's kid and a kid who needed his broken heart mended.
Chesco
I knew this was the bromance of the future when they were sitting at the comms geeking out over pop culture. Chester and Cisco are a nerd match made in heaven. As Iris said, "Separated at birth." Their complete joy over all things tech, time, and tv make them so fun to watch. And their humor as characters comes across very naturally. When Cisco thought he was seven years old and about to be abducted, I about died. Chester bringing him back with the Game of Thrones question was too much!
It wasn't just the funny stuff though. The more heavy family issues were equally interesting to watch them navigate. They are a dynamic pair, and I hope to see more of them together.
The Speed Force and Iris
I just know Harrison Wells had something to do with this Speed Forces problem, but I'm not quite ready to make the leap that Nora is there to harm Barry in some way. She seemed to very genuinely want to better understand him and to be able to offer him comfort instead of heart ache.
Iris taking the time to reassure Nora that Barry isn't upset by her appearing in that form and helping her to feel closer to him was very sweet. I think she was doing it for Nora's benefit but for Barry's too. By acknowledging the violent way he lost his mother, Iris revealed that it's not something he talks about that often anymore. When they were younger, it was obvious that they did. Barry's life revolved around saving his mother from that fate for a long time, but now as a man who has come to terms with it, he doesn't need to talk about it all the time for Iris to know that it may still haunt him now and then. Sharing that with Nora, made her feel bad, but ultimately Iris was able to make her see that his love for his mom is much stronger than his feelings about the way he lost her.
I have to admit it was a bit strange that the all knowing Speed Force doesn't know things about Barry. It had been presented as an entity that knew everything about him. It knew who to appear to him to in order to help him in earlier seasons and it also knew what he most feared. Maybe, it's death and rebirth require a reconnection to Barry and that is why Nora is so passionate about being closer to him. I guess we will see....
Deon
All I kept thinking when Deon presented himself as the Still Force was "now that's a damn villain". Fuerza and Psych are cool, but Deon is what good villains are made of. He has a clear motivation and articulates what he wants very well. He also seems kinda scary which many of The Flash villains have not been lately. I can't wait to see how his arc pans out!
Other Things I Was Thinking
*The time warp fits were amazing! Iris was banging in that retro dress and afro. So much so that it caught Joe off guard. That seemed a bit like Jesse in that reaction too! LOL
*Poor Caitlin! Her banker look was so funny- that wig had me on the floor.
*I hollered out loud when Chester introduced himself to his dad as John Boyega!
*Chester dumpster diving and telling that fax machine to rest in peace was hilarious.
*Nora sleeping over: From the moment Iris started talking to the actual invite, Barry's face went from confusion to concern rather quickly. Iris puts him on the spot, so he has no choice but to go along especially after seeing how much Nora wants to come over. Is it because he hasn't lived with his "mom" since he was a little boy that he isn't sure how this will make him feel? Since she looks like his mom but really isn't her is Nora gonna be acting like the Speed Force or a mother? Both? There are just so many reasons Barry could be conflicted about this, so it will be very interesting to see how and why he reacts in whatever ways he does.
*Was it just me or did you wonder why nothing changed in the STAR Labs tech when Deon sent the time wave? It made Chester and Cisco's cell phones disappear so it would seem logical that the tech there would change. Well, we have to believe the impossible right?
*Frost seemed to be hell bent on letting Joe know that Killer Frost isn't too far beneath the surface.
I absolutely loved this episode of The Flash. It was funny, heart warming and had the techy/time travel stuff perfectly mixed in. Everyone was good, but Chester's character was allowed to shine brightly and that was just what his character needed to become a member of Team Flash in our hearts. What did you think of "The One with the Nineties"? Let me know in the comments or on Twitter @NaomiAnna_.
The Flash airs on Tuesday nights on the CW. As always, thanks for reading!