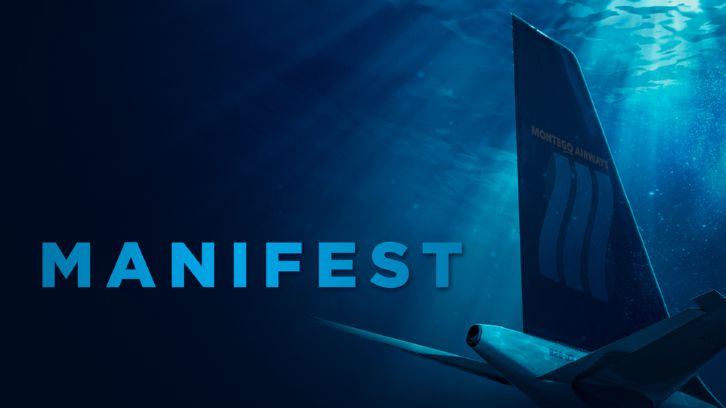 Manifest makes its long-awaited return tomorrow and I have a few teases before the premiere to tide you over.


The Mystery Continues:
In the closing moments of season two we saw a badly mangled tailfin brought to the surface from flight 828 by Cuban Fisherman, and the show wastes no time building on that discovery. If you have seen the sneak peek NBC released, you know that Ben is following a lead thanks to a drawing from Cal and it leads to a very detailed new calling. What is interesting about this calling is that while disturbing, it shows how evolved they are becoming. I will point out that this episode shows how this entire mystery has changed Ben, he is quicker on his feet when confronted and oh.... He speaks spanish!
The Newlyweds
If you're hoping to see Zeke and Mic in honeymoon bliss this episode, temper your expectations. While the episode doesn't make much space for that, don't worry, the couple is in a great place and married life looks beautiful on them. It is also nice to see Zeke healed and looking healthy since his brush with death last year.
Zeke and Michaela's storyline also leads them to a very disturbing pair of people connected to flight 828.
Other Teases:
* I haven't said much about Saanvi because well, she spends most the episode doing what we are used to seeing her do...until the very end. I will also say she is on a collision course with a character I don't think we have ever seen her with, and if we have, it has been brief.
* The Stone kids are getting very good at being team 828 researchers. Olive is helpful this episode in a lot of ways.
* Ben and Michaela are put in a triggering situation that they handled pretty well considering what has happened to them.
* Someone falls on the sword to help the others continue looking for answers.
* The episode sets up something that could make Jared even less liked if they do what I think they are doing.
* We are also reminded how great the bond is between Zeke and Cal.
That is it for me! Drop a comment below with your hopes for the new season and don't forget to tune in tomorrow night.