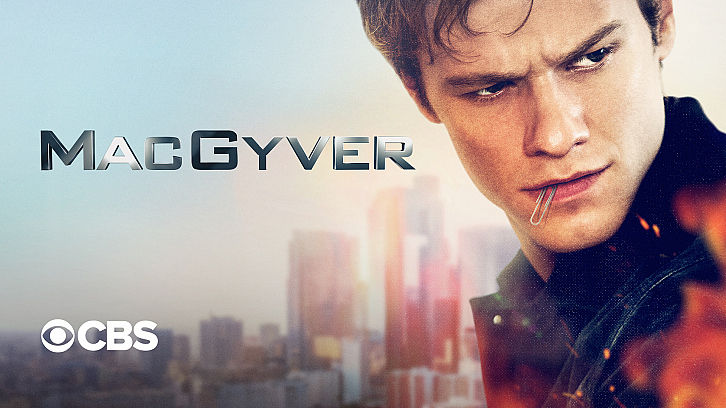 Saying that
MacGyver
had a rough start would be an understatement, but it has gained momentum since its premiere in 2016, and for good reason. It's the kind of show that most of us can get behind, with relatable characters and a diverse cast. Beyond that, it is a unique and quirky little remake that managed to follow, and often even improve on its namesake by tackling themes of war, friendship, family and racism with an always light and upbeat tone, making it a bubble of fresh air in a sea of serious procedurals.
MacGyver
also has a lot of stories left to tell, new Show-Runner Monica Macer (one of the rare female show-Runners on Network TV, I might add) has had the hard task of putting together a season out of broken pieces left behind by the previous team, and only produced 9 episodes. Not nearly enough to express her vision, and despite strong ratings averaging at 4.8 million viewers with a 0.5 demo - more than enough to win the 8 P.M. time-slot systematically as it has done for the past 5 years - CBS still pulled the plug unexpectedly last Wednesday night, after 5 seasons and 95 episodes.
This is when a lot of us were pleasantly surprised by the fans' dedication. Within 48 hours, #SaveMacGyver was trending in multiple countries, reaching up to 50.000 tweets in the US alone, and over 150.000 paperclips were sent to CBS Studios in Los Angeles and President of CBS Entertainment Kelly Kahl's offices in NYC (a nod to the titular character's metal-bending habit, in case you were wondering).
The only thing that this campaign is missing is exposure, so here are a few ways you too can #SaveMacGyver and give it the proper end that it deserves!
Sign The Petition
Within a couple hours of the news breaking out, fans on Twitter started to get organized, and created a petition addressed to CBS that reached 4.000 signatures in the first 48 hours, and is now up to 7300. Signing it will only take a few seconds, no account (on social media or elsewhere) needed. You can
SIGN HERE
Share, Share, Share!
Though we all know that Twitter doesn't rule the world, it is still an extremely powerful tool for us little viewers to make our voices heard. So keep #SaveMacGyver trending, and don't forget to tag @cbs, especially as the show is airing, on April 16 and 30 at 8 P.M. ET.
As always, viewership is king in the world of Network TV, so let's show CBS that we won't abandon the show at the first sign of trouble, there are only two episodes left, so let's make them count!

-
Though there a is a history of shows being saved by their fans, it is still important to admit that the odds are stacked against us, so remember to share your love of the show, and thank all the wonderful people who brought it to us. Here are a few accounts you can tag/follow.
Keep faith, remember the good times we've had over the last 5 seasons, and most importantly keep #SaveMacGyver trending!!