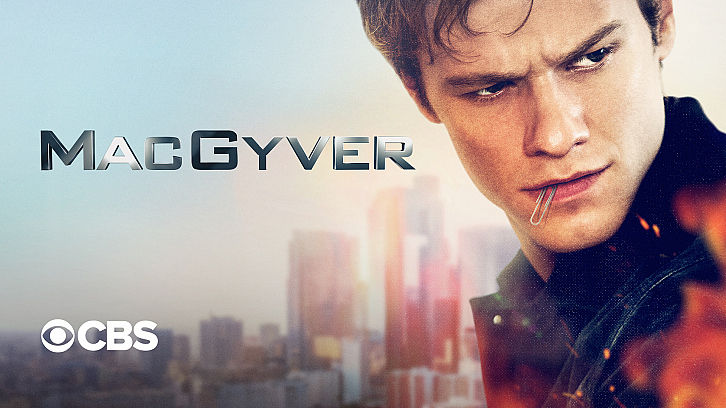 It's the final countdown! That's right, we only have two episodes left of this amazing little show, but that didn't stop this episode from falling a little flat.
Nano-Tech business
| Obviously, the headline this week was the nano-trackers that Riley and Mac ingested and that are certainly not going away on their own like Mac thought they would just two episodes ago. No, instead they're wreaking havoc in Mac's brain, causing him to lose mobility in his hands.
While that sounds like an interesting premise, especially since it happens in the middle of a time-sensitive mission, the episode failed to deliver the amount of exploration that something like that would deserve/require and played it off for laughs instead. Not that there's anything wrong with comedy, but you would expect someone like Mac, who's been shown to not like losing control last season and most of season 5, to not take this so lightly and have a much harder time dealing with the situation. Not to mention that this issue could very well cost him (and one of his closest friends) his life, something that's briefly mentioned and quickly swept under the rug and left there... And did I mention that a possibly stroke-inducing technology roaming around in your blood can be magically controlled with meditation?

Happy Together? | The situation did allow for some nice moments between Mac and Desi, who are having a hard time with the moving in together process. It's nice (albeit a bit jarring) to see that the shrill and argumentative Desi from season 4 is gone, leaving behind the much nicer version of her that we met two years ago.
Seeing them lean on each other in a moment of crisis instead of arguing was a breath of fresh air, and having Desi be Mac's hands was a great way for her to gain a closer understanding of his thought process. By the end of the hour Mac even shared the voice-over with her, for the first time in the show's entire run, a clever use of this little feature, that can get a little redundant at times.
Though many would argue that they aren't 'meant for each other', it's still nice to think that Mac and Desi will end the series happy and together, even if that ear-worm of a song isn't going anywhere.
Elsewhere | Of course, the secondary storyline of the episode also focused on the nano-trackers, and saw (a still) videocall-Matty growing more and more obsessed, and maybe even blaming herself, as the investigation hits a major snag: her only lead, the broker who sold the trackers, gets shot in front of her. Does this mean that the investigation will be put on hold for the time being? Certainly not, but it did raise the stakes and show us that there was much more behind this than a few criminals out for a good paycheck playing mad-scientist in their lab.
Next week's installment (and last episode before the big finale) will see the team finally travelling to Mac and Bozer's hometown (and meeting Bozer's parents!). A long awaited episode that hopefully won't miss the mark like this one did...
What did you think of this episode? What would you change? Let us know in the comments bellow!