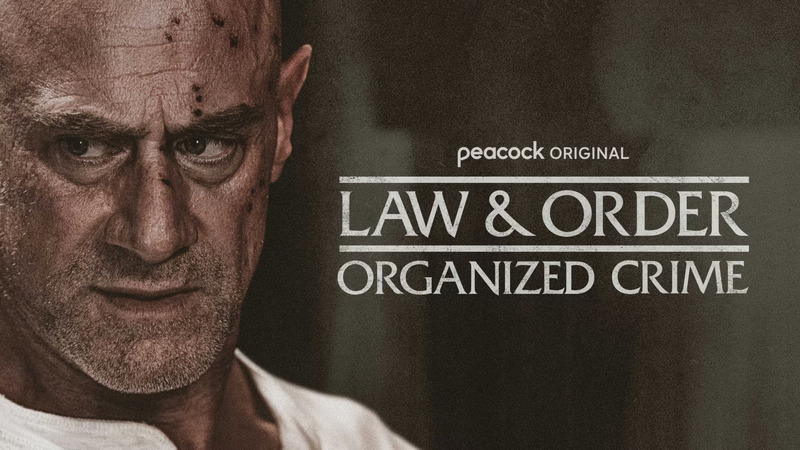 Law & Order: Organized Crime
"Say Hello to My Little Friends" was written by Rick Marin and was directed by John David Coles, whose other credits include
Law & Order: Criminal Intent
,
Elementary
and
House of Cards
. Marin's other credits include
The Mysteries of Laura
and
Celebrity Deathmatch
. This was a more satisfying episode for me as the crime team starts to gel and they also finally manage to get under Wheatley's (Dylan McDermott) skin a little bit. We also get some vintage Stabler (Christopher Meloni) – my reason for tuning in! I also loved him bitching about not being able to drink American coffee anymore…
Stabler is covering up the real reason – and target – of his beating to try to protect Eli (Nicky Torchia). Kathleen (Allison Siko) is worried about both of them and tries to convince her father to get some help… yeah. Can't see that happening… but he is starting to warm to Bell (Danielle Mone Truitt). I'm loving that she's gay – so no chance of any romantic pairing there! Sadly, Benson is back next episode.
I'm really liking Washburn (Ben Chase), and he and Morales (Michael Rivera) – who really gets nothing to do in this episode – listen via bug to Wheatley torturing Danny Lizer (Karl Bury) by having Izak (Ibrahim Renno) half drown him in Wheatley's octopus tank – and who keeps an octopus as a pet?!?! Also? Worst fake octopus ever!
When there's a match to the bullet in Sinatra's head, Bell and Stabler head to Virginia. I loved the scene with them in the car. She asks him about his control issues – which he denies. She also points out that as a white guy, he'd get a lot of slack. As a gay black woman, if she makes even one small mistake that will be it for her career. I'm betting Stabler is going to have her back.
The two trace the woman shot by the bullet to real estate developer Lizer. He is about to run – with his clearly pampered French (?) Bulldog – when the two catch him. He tells them that Wheatley is having a server farm set up – Virginia has the lowest energy costs in the country. The best way to keep all information secret is by keeping it all on your own servers after all. I loved them sending Wheatley a video of the facility, seemingly with Lizer showing it off, only to have Stabler suddenly there, cutting the power!
Wheatley's obsession with privacy is in full view as his office has security codes – and is, in fact, a faraday cage. I loved the scene when Angela (Tamara Taylor) meets Stabler in the grocery store and explains this to him. When she asks if Eli is ok, Stabler basically has it confirmed that Eli was the target and not him. I also loved her buying the groceries for him so Eli had a decent dinner! She's there because she's worried about how deep her own daughter – Dana (Christina Karis) – is getting into the criminal side of Wheatley's business.
Meanwhile, undercover cop Gina (Charlotte Sullivan) makes the moves on Richie (Nick Creegan). She manages to get invited to his birthday party. Anyone else feeling like she's going to end up dead?
Angela also tips Stabler off to Wheatley's charity giving away a bunch of vaccine doses to the community. Thinking he's trying to dump the stolen vaccine, Bell and Stabler raid the event only to discover that the vaccine isn't the stolen batch. However, they do capture Izak for the murders of Sinatra and the murdered woman in Virginia.
I thought this was a pretty solid episode. Maloni was terrific, but so were Truitt and Taylor. I'm looking forward to getting more from the entire team too. What did you think of the episode? Let me know your thoughts in the comments below!