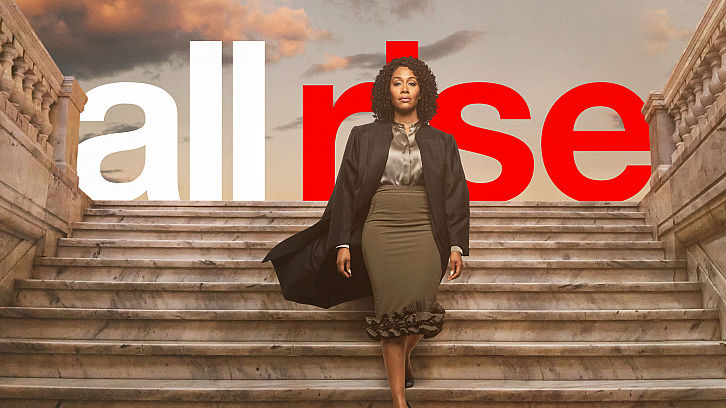 Lola returns to the Hall of Justice and presides over a case where Amy represents a young woman accused of a swatting incident that resulted in the Dean of a university being shot. Also, Amy and Rachel make up, and Amy brings her divorce papers to her dying husband,.
"All Rise" is starring Simone Missick (Lola Carmichael), Wilson Bethel (Mark Callan), Marg Helgenberger (Lisa Benner), Jessica Camacho (Emily Lopez), J. Alex Brinson (Luke Watkins), Lindsay Mendez (Sara Castillo), Ruthie Ann Miles (Sherri Kansky), Lindsey Gort (Amy Quinn), Audrey Corsa (Samantha Powell).
Recurring Cast are Ryan Michelle Bathe (Rachel Audubon), Samantha Marie Ware (Vanessa "Ness" Johnson), Shalim Ortiz (Joaquin Luna), Nicholas Christopher (David Sanders), Ashley Jones (Wendy Gessner), Nev Scharrel (Nicky Gessner), Ahmad Dugas (Bailiff Douglas).
Guest Cast are Joe Williamson (Detective Kevin Harris), Josh Henderson (Collier Owens), Grace Powell (Marnie Forstall), Larry Sullivan (Norman Heines), Julie Lancaster (Lila Forstall), Grinnell Morris (Todd Forstall), Shelley Robertson (Deputy Sheriff Janet Riley), Jonathan Ohye (Deputy Sheriff Pham), Eddie Martinez (Lee Lori).
This episode is written by Briana Belser and directed by Claudia Yarmy.
---
---