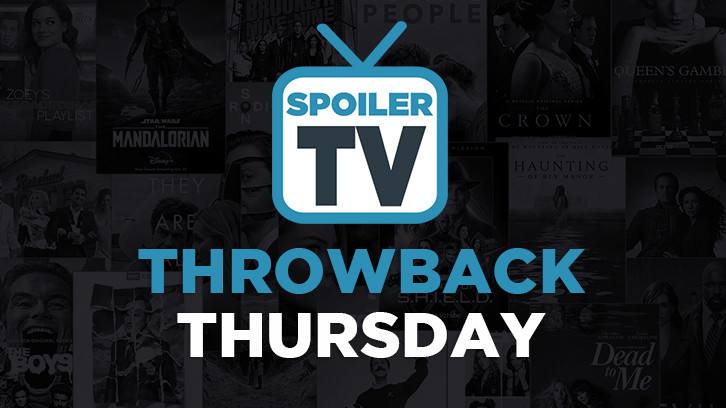 Throwback Thursday is a weekly article in which we look back at our favorite TV episodes from the past.
The very first scene of Hudson & Rex's pilot episode, The Hunt, introduces us to the sweeping views of St John's, and Hudson and Rex themselves, and then wastes no time getting into the action.
Enter Rupert Mankiewicz, a crime boss who is pulling the strings on this kidnapping from behind bars. If Leonard Boonstra wants his daughter, Evelyn, back safely, he is going to have to carry out one more hit for Mankiewicz, despite having retired sixteen years ago.
The team pairs up: Jesse and Joe work to stop Leonard from carrying out the hit, while Sarah and Charlie head to the island to arrest the kidnappers and save Evelyn.
This may be the first introduction to these characters, but right from the start they feel like old friends with each other, old friends of ours, and whether you started watching at the beginning, or are contemplating picking it up now, the episodic nature means you can jump in at any time and become part of this Hudson and Rex family.
And that's what it is, because Hudson and Rex is all about family. It's about the bonds we create. Whether that family is bonded by blood, or it's seen in a tight-knit group of four coworkers whose bond grows stronger with each episode, family is a theme that runs throughout this show.
Two members of this family are Charlie and Rex, who are already partners by the start of The Hunt. This is not the story of how they met (although we do briefly hear about that first encounter).
We are, however, introduced to Charlie's home, the motorcycle he's fixing up, and the impact Rex has on his life. When Hudson met Rex, Charlie was reeling from a divorce and hadn't unpacked all the boxes in his new home. Here, in The Hunt, the boxes are unpacked. This is a more settled Charlie than in the Origin Story flashbacks in season three.
Origin Story
, and the continuity stays much the same.
Once on the island, we learn even more about Sarah. She is a scientist who knows how to handle a gun, as seen when she works effortlessly with Charlie to help him arrest a suspect. Throughout the series, more of Sarah's skills are revealed, and will see that scene with the gun paralleled in the season three episode,
Manhunt
, when she handles a double-barrel shotgun with ease.
Being out, amongst the action, makes this a big episode for Jesse. Away from the comfort of his computer screens, Jesse acts selflessly to save a life when he catches the sniper's bullet in his vest. Are we losing this character already? The answer, thankfully, is no. But the blunt force of the impact does result in a hospital visit for Jesse. He may be the tech wiz, but he is also someone the team can count on in the field – even if sometimes he does need a little coaching through social interactions.
This won't be the last time the team deals with Mankiewicz, a trafficker with a long rap sheet, one that continues to get longer even while he is behind bars. Mankiewicz's, "See you around, Detective. Maybe we'll bump into each other again," is foreshadowing for season two's The Graveyard Shift, in which Mankiewicz does indeed return. He also warns Charlie he's going to research him, and it's clear by The Graveyard Shift that Mankiewicz has followed through on that threat.
Season three of Hudson and Rex currently airs on CityTV, Tuesdays at 9/8c.
You can catch up on past episode on the CityTV app, and discuss everything doggo with the growing Hudson and Rex fandom family in the comments below.