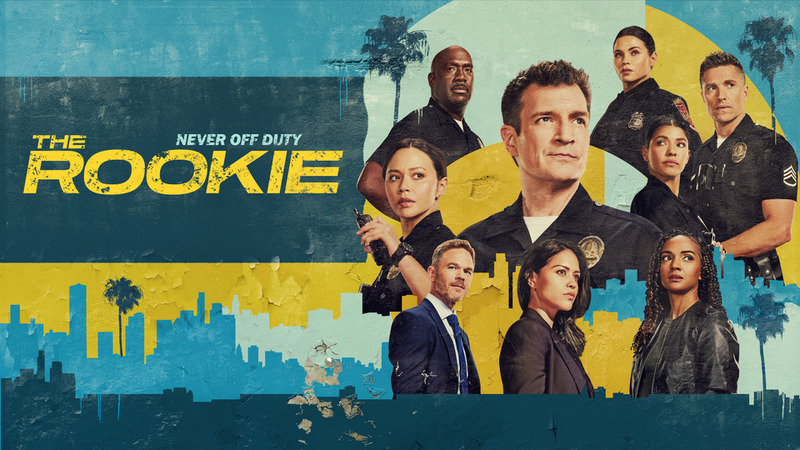 With a new episode on tonight, let's do a recap of the show's outing last week.

Having finished with the Doug Stanton of it all (at least for now) the show shifted gears a bit, with our storylines focusing on the Undercover cop convention which introduces our Rookies to a running undercover op, Nolan going back to school and Jackson helping out at the community outreach center.

To begin, the convention stirs up Tim's old Isabel scars when Mack, an old friend and colleague seems to be heading down the same path as his ex-wife, seeing that he shows up at the convention high as a kite. It's a brutal storyline for Officer Bradford who with the experience of his failed marriage takes a different approach, as he actually ends up reporting Mack, after he saves him from an OD. It's tragic end to Mack's career, who will lose his job, his pension and will probably do some jail time as well. His wife Beth is quick to accuse Tim of being a hypocrite but Tim remains firm: he knows this is tough, and it isn't fair but this isn't his fault.

Tim's demons coming back to haunt him bleed out into Lucy and Nyla storyline who got narratively paired off this week. Nyla is clearly in her element at the convention, so much so June, an old friend calls her up to sub for her at one of the seminars. Lucy is curious and sneaks a peek even though she's not allowed. Tim berates her for breaking the rules while Nyla is a bit more coy, poking and encouraging, and so we learn Lucy is in fact considering a career in undercover. She would like to pick Harper's brain over what that might entail. That's the original plan anyway, but in the end they get sucked in June's op. Much to Tim's dismay and despite his concerns Lucy proves herself as being fairly intuitive with respect to the job requirements, gaining praise from both June and Nyla. As a thank you, and because she feels guilty for having blown Tamara off due to work, Lucy gets them join her with helping out the kid with a school paper, about women working in male dominant jobs.

Elsewhere Nolan, following up on his resolution to go back to school, struggles as to whether or not he should disclose to his fellow students that he is a cop. After he gets found out anyway, and the class being an ethics class, the professor finds it an interesting topic to discuss. John in his "research" for his paper asks everyone getting varied answers ranging from "probably not" to "definitely not". Not getting any clarity on his conflict he decides an outside perspective might be of use and asks his professor (played by the always wonderful Toks Olagundoye), who gives him a pretty level headed answer: She understands why the gut reaction is "don't tell" by his colleagues, but believes the amount of good faith the police department needs to make up for would have qualified transparency as the more "ethical" approach.

Finally, after having gone to hell and back because of Stanton, Jackson still more or less in recovery is manning the community outreach center with Smitty. James introduces them to Silas, a young kid on the spectrum who keeps his own neighbourhood watch, and James thinks it would be productive for him to share his information with the officers. It's all mundane little reports like busted street lights, but Silas ends up getting beaten up by a paranoid old recluse, who gets apprehended in the end by West with the assist of a mounted police officer. Admittedly there's not much to this storyline other than to introduce a new love interest for Officer West (and I will give some props to TPTB this time for actually mentioning the previous boyfriend instead of just having him disappear without a word #Gino Deserved Better), but it was nice that they brought the community outreach center back. I hope it becomes a more permanent feature on the show.

Not much Grey and nothing on Dt. Lopez this week. Overall the episode while excellent was a bit more "filler". It makes sense though, to want to wind down after the whole Stanton storyline. Having said that, I wouldn't be surprised if June pops back again later, wanting to make use of Lucy's cover.

This seems to be a trend with the show this season, planting seeds for much more long term arcs and introducing characters that could re-emerge later on. I'm not remotely complaining. Granted The Rookie isn't famed for been properly serialized, however it does know how to use its more overarching plots well. So planning for even further into the future is a positive approach that as a viewer I completely endorse.

That's that for last week's episode. Tune in tonight for a brand new instalment of The Rookie!