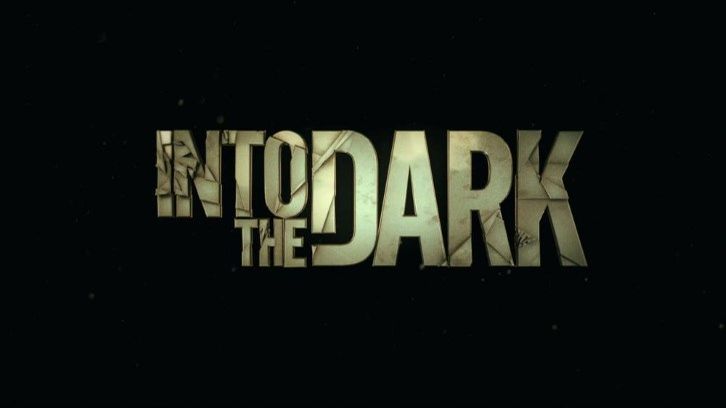 A shapeshifting queer being that gets its life from sex sounds cool as hell, but with, the latest from the Into the Dark anthology, something is lacking. Here's why I didn't love it.
When the episode begins, we're introduced to Tara (Dana Drori - Straight Up), squatting in open houses and living out of her car. She soon meets Sam (Casey Deidrick - In the Dark) and they begin a whirlwind romance that includes moving in together after knowing each other for, I would guesstimate a few weeks? When things go awry, like Tara becoming more irritable and not telling him who's on a phone call, Tara confesses that she had a stalker and he must have found her.
Sam decides to propose to Tara, and of course, she says yes, because this is the Valentine's Day episode after all, and things get… worse from here. Soon, Sam's earaches become unbearable, Tara begins acting shady, and Sam has a chance to meet Tara's stalker — her ex-husband.
Once Tara, you know, kills her ex-husband (Evan Williams - Versailles) after he shows up at her house, Sam helps her hide the body and visits the location where Tara and an old friend used to be seen around a lot. There, he finds a corpse in the wall, making it just your average hideaway shack, Tara shapeshifts into Sam and sleeps with (see: assaults) his best friend/business partner, and Tara makes her big reveal: a giant tentacle lives inside of her stomach! That's what the scar is!
The episode concludes with Tara draining Sam and shapeshifting into him permanently, a fantastic shot of Sam's ear falling off, and a man who also has a tentacle in his stomach finding Tara and introducing himself. Now that we're all caught up, let's get into the pros and cons of this episode.
Pro: the story itself. While it's not the most original story, I thought the writers did a good job of setting it out from others by adding in the sexual aspect, and by allowing the female character to shapeshift. It was interesting to see how, in order to completely take over Sam, she worked on even mundane tasks such as a doctor's appointment to get Sam just perfect for taking over.
Con: the pacing. We don't even see a tentacle until the last act, and when we do, it's lacking. The CGI could be better, and by the time we even get to this scene, you're just waiting for the episode to end rather than being excited for the reveal. The insane build-up to a very weak reveal was disappointing, to say the least.
Pro: the ending. While, again, the build-up to this could've been better, the ending left the episode open to a possible sequel of sorts — sort of like they did with Pooka! in the sense that it's a new story branching from something else.
Con: I had nobody to root for. Almost all of the characters, save for Esther (Kasey Elise - The Dispute), were different forms of dumb horror-movie cliche, annoying, or doomed to die anyway. I know that tropes and cliches are tropes and cliches for a reason, but did we have to include so many ridiculous moments that made me dislike their characters?
For example, after Tara tells Sam that she had a stalker and he must have found her when Sam is out one day, Tara hears knocking at her door and opens it. She doesn't ask who it is, she doesn't look out a window or call through the door, she straight up opens it. When she has a stalker out there. Obviously, we learn later that this is probably because she can take whoever was at the door using her tentacle, but when you don't know that, she appears a bit dumb.
Then there's Sam. Not only was he strangely aggressive in "wanting to get to know Tara better" but he also does something just as dumb as Tara did with the door. When Tara is searching for him in Esther's apartment, he runs somewhere and slams the door shut behind him. Dude. You're being followed! Why aren't you trying to be absolutely silent?
Overall, I think the premise itself was fun, but the delivery wasn't great, and I was bored fairly quickly. Both literally and figuratively, Into the Dark's 'Tentacles' is too quiet to make the impact the show so desperately needs.