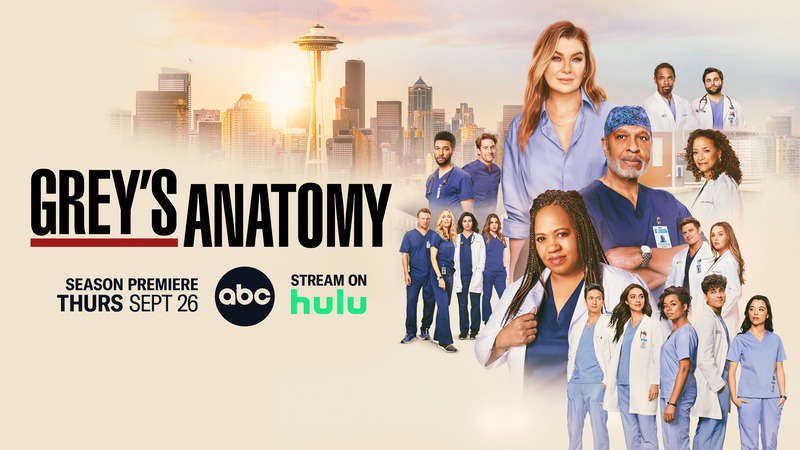 Grey's Anatomy finally returned from its 12-week hiatus, and it was a banger. Written by Elisabeth R. Finch and directed by Nicole Rubio, Helplessly Hoping had the drama and the emotional turmoil we are used to from the longest-running medical drama. Let's dive into the good and the bad of Grey's midseason premiere.
After a bit over 5 seasons, we had to say goodbye to Giacomo GIanniotti's Andrew DeLuca. Honestly, the saddest thing about his death is that I have no clue how it happened. I mean yes I saw his death as he went into a DIC but the events to his death will be a mystery for me. ABC's continuous need to make Station 19 and Grey's crossover, robbed me of the begging of Andrew's death. After apparently getting stabbed by someone from the children trafficking ring, DeLuca was admitted into Grey-Sloan and it looked bad. Owen and Teddy did the initial OP and prolonged DeLuca's stay on this earth, which gave us time for beach scenes.
I was never a DeLuca shipper nor a DeLuca fan for that matter but Giacomo did solid with the good material he occasionally got. His character was wishy-washy, his character growth overlooked and his romantic entanglements quite messy. Still, the perspective on a character changes when he died. Not that he became an outstanding character all of the sudden, yet the nostalgia hits hard as the writers really put high pressure on the emotional turmoil. The scenes between Mer and Andrew on the beach were strong making Andrew's transition to the other side more seamless, less painful as Andrew found peace. His fight was over- Stefania Spampinato brought all the feels as Carina went through all the emotions while Andrew's condition changed with each scene. Major kudos to her and her performance in this outing.
What is majorly starting to frustrate me about this season of Grey's is Meredith's story. I know it's only have been 5 episodes since she is sidelined and fighting Covid but the show misses the levity Mer brought to the show. Don't get me wrong Mer being on the other side provided some powerful scenes and took us back emotionally to some earlier Grey's times, but the show needs Mer. She just brought it all together and kept the team going further. So I miss her dearly and need her back.
Meanwhile, Amelia and Linc continued their road to becoming Grey's healthiest couple (ever). Their interactions carry just that much honesty and love that it strengthens all their stories and keeps me rooting for them. Grey's ability to give these characters this extra dose of humanity, extract their flaws and put them out for display no matter ho much it hurts, makes the show the one to remember. Amelia and Maggies's talk with Zola was another strong moment this week. Aniela Gumbs is a great Zola, as Zola she carries that innocence and strength both her TV parents have/had and brings them up to the light in the same powerful way they did.
Still, it wouldn't be Grey's if tragedy didn't strike twice. Mackenzie Marsh's Val passed away as well, without ever seeing her precious baby girl. Val's story was heartbreaking, she fought so hard just to lose at the finish line. It was a strong emotional journey and it definitely left scars on Jo and Schmidt, making me wonder what the next chapter for these two characters will be.
My currently favorite Grey's character by far is Teddy, Kim Raver made a spectacular return and she is killing it. The stages of her emotional and mental path are simultaneously empowering and heartbreaking. Teddy is such a complex character, not afraid of admitting her mistakes and facing them head-on. Do I wish her story wouldn't revolve that much around Owen, for sure? But as long as the show provides us these emotionally gripping scenes I am all here for it. Her interactions with Tom are always a blessing, cause even though it has its dark and dirty shades, its profound and they give each other so much strength.
Other Tidbits:
- How cute was it for Bailey to spend the whole day, sleeping by Mer's side?
- That back yard scene with Jackson, Winston and Linc, A W K W A R D.
- Did you hear Sarah Drew was coming back for a couple of eps this season? So freaking excited!!!!!
That is a wrap on my side dear fans. What are your thoughts on the Grey's Anatomy mid season premiere? Share your thoughts in the comment section below. Grey's Anatomy airs each Thursday on ABC at 9/8 central. .