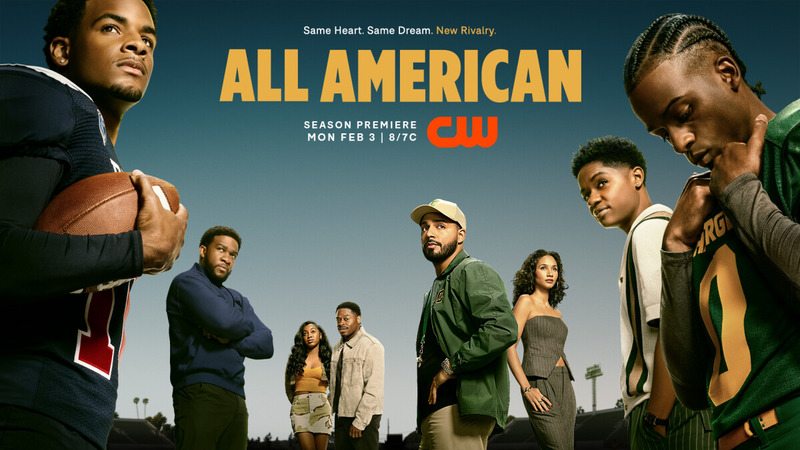 The CW has set the cast for its All American planted spinoff headlined by Geffri Maya reprising her All American role as Simone Hicks. Joining her are Peyton Alex Smith, Cory Hadrict, Kelly Jenrette, Sylverser Powell, Netta Walker and Camille Hyde.
Smith's
Damon Sims is a nationally ranked high school baseball prodigy [...].
Hardrict
plays Coach Marcus Turner who played baseball at Bringston University and was drafted into pro ball, only to have an injury sideline his career.
Jenrette
plays Amara Patterson. A successful journalist-turned-journalism professor, Amara is Simone's aunt and the most popular professor on campus.
Powell
plays Jessie Raymond, Jr. An Atlanta native and varsity baseball player, Jessie became friends with Damon as teen ballplayers on the national scene.
Walker
plays Keisha McCalla. Having grown up on campus with her dad, an administrator at the University, Keisha is the life of the party and the unofficial mayor of Bringston University [...].
Hyde
plays Thea Mays, a queen-bee sophomore that gives off slight mean girl tendencies.