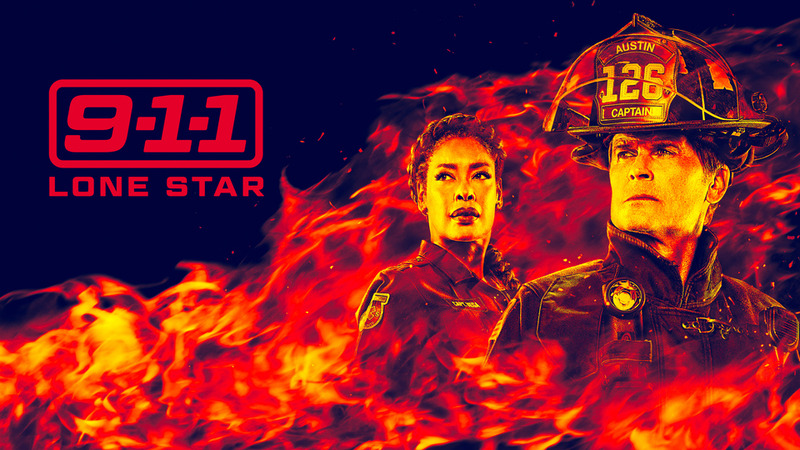 I absolutely loved Lone Star in season one. I was so excited for each week, to learn more about these characters, to watch them grow, and get to know each other. I know it's rare to have a second or third season be as good as the first — and unfortunately, 911: Lone Star is no different.
This week was… definitely an episode. I didn't love it for a number of reasons, but I also appreciated why some of it had to happen. Let's start with what I genuinely dislike.
Owen and Gwyneth finally tell TK that Gwyneth is pregnant, and TK is… upset. While I can't relate on a personal level — like Judd, I'm the baby — but I could relate in an "I hate this storyline" kind of way. I know I've said that before, that I don't like this storyline, but it just… keeps getting worse?
When Owen pulls TK into his office later, he tells TK that he's making TK his new power of attorney because when he has surgery in two weeks (which we're just finding out about), he wants TK to be in charge if anything happens. Then, when TK asks why Owen answers "I'm going to be a father."
Uh, Owen, you already are a father. To a son you just told was not as important as his new younger sibling. Throughout the episode, Owen doesn't understand why TK is upset about a new sibling. I could understand Owen being confused if he had simply told him and that was it, but adding it up with Owen saying that to him? I would be pissed too.
By the end of the episode, TK is now at least seemingly excited about this news, and we find out he's getting a little brother. Watching Owen and TK talk this out, and TK saying that in the past he would've turned to old habits but now he can put that into work, also inspired him to apply to be the new paramedic on Tommy's team. I think this will be very fun, especially considering that he's known Tommy and Nancy and has camaraderie with them. He also clearly isn't afraid to do what the job is asking him to do. I am a little bit upset we didn't get to see TK and Carlos talking this out because this is generally what you talk to a significant other about, right? It's not all fights and drama.
We'll get to the big story in a minute, but the scenes where Tommy and Nancy were trying to find a new paramedic and everyone had something wrong with them? Literally hilarious. I was genuinely laughing out loud. I loved seeing them bond and I loved that Tommy wanted Nancy's input for such an important decision. Hopefully, TK will mesh as well as he did in this episode from now on. I absolutely loved seeing that he's going out of his bounds and trying something new.
Now… Paul's storyline. Y'all. I have thoughts. Many thoughts. At the beginning of the episode, Paul's sister, Naomi (Regina Hoyles - The Chi), and mother, Cynthia (Cleo King - Mike & Molly), stop by to let Paul know they're in town passing by and they wanted to see him. They're on their way to Mexico, to cross things off of Cynthia's bucket list. We eventually learn, though, that it's actually Naomi's bucket list they're crossing things off on. She was diagnosed with MS three years ago and never told Paul.
Here's the problem with this arc: transphobia, baby! For some reason, instead of having Paul's sister going through something uncontrollable, they had to even it out with some transphobia. Naomi and him aren't close because Paul transitioned when he was nine, and she found that confusing. Totally understandable! But to hold that against Paul for over ten years? She wouldn't even call Paul by his own name.
I'll admit, nine is young for change like this to occur with nobody explaining it to you, but you can ask family questions, and once you're old enough, you can even Google questions you have or that you're confused about. Or, here's a crazy idea: talk to your brother.
Ask him about it. To hold it against Paul for so many years… and then to compare your MS diagnosis and your reason for not telling him was because he "took your sister away" is… something else. Because then of course, Paul must comfort his sister. As he should with her situation, but it is not, and it has never been, a trans person's job to comfort transphobes. Naomi didn't lose a sister. She watched her brother become comfortable in who he is, who he's always been inside.
This has, unfortunately, become a theme I feel I have to talk about. 911: Lone Star prided itself on being a show that had inclusivity. And it is! But it's also the only arcs they can find for their characters. All of Paul's arcs have been about him being trans. All of Marjan's arcs have been about her being Muslim. Even Carlos' arcs have either been about TK, or about being gay.
While their stories need to be told, they are also people. Their storylines don't have to constantly remind us that they're oppressed. I cannot speak to what minorities go through because I'm a white woman, but the writer's room is also (mostly) white, assumed to be straight, people who aren't necessarily fit to be writing stories like this.
The writers do not write stories like this about Grace and Judd. The writers do not write stories like this about Owen, or even TK. The writers did not write stories like this about Michelle. They need to be better. Treat your minority characters the same way you would any other character on the show. Especially when these stories could've been written without the transphobic bit.
A friend of mine who also watches the show said to me, "diversity doesn't mean anything if you're not going to take the effort to write your minority characters respectfully" and I couldn't agree more.
What was your favorite part of the episode? Do you think they'll come back to Grace's father's cheating? Are you excited about TK becoming a paramedic?