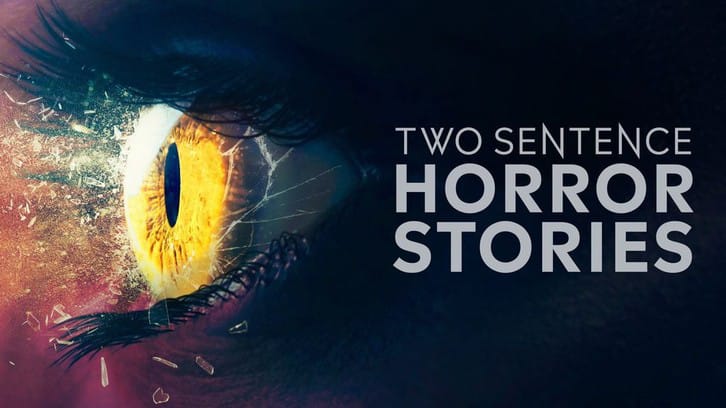 As always, please don't read without having viewed the episode first.
There WILL BE SPOILERS!
"I always admired her looks," is how this episode starts. As you probably have guessed vanity is the major theme of this particular story. We meet Mina (Chiara Guzzo of the Charmed reboot), a put-upon manicurist who works in a pretty abusive salon. She gets into trouble for not following protocol on a high-profile client. While she is getting reprimanded, we learn that she is currently homeless and waxing her legs in the storeroom. Not a good look for a profession that is based on them. Luckily, the salon owner saves Mina's position since the client likes her work and was so high-profile. What did she get? Why, the exclusive VIP treatment, of course! All salons are based on sales on the highest-paid services and this one is no different. What is different here, however, is what is in the VIP treatment. As you can guess by now, it is not exactly above board, or possibly even legal.
We learn that prolong exposure to the VIP chemicals causes intense dryness in the skin and the workers work themselves into literal sickness, including her empathetic yet opportunistic new friend, Tran (Christin Park, also of the Charmed reboot). In other words, it's not exactly an herbal bath. Pretty soon, some of the VIP workers stop showing up to their jobs. Only the radiant owner, Kora (Laura Mennell of Project Blue Book and Van Helsing), whom Mina secretly watches receiving strange hand deliveries, knows for sure what is going on. Why is everyone coughing? Why did Kora save Mina's job? Mina is determined to use her social media skills to find out and let the world know before she burns out, too. Where this is going isn't exactly toward the most pleasant of endings, but you probably already guessed that.
What I enjoyed in this episode, beyond the body horror revelations and hallucinations, was the underlined social commentary about how women are put against each other in the workplace, even with all of the social progression we are led to believe we have achieved as a society. The twists felt earned, the make-up made me wrench, and I enjoyed the building tension in the script writing. The technical aspects of it, especially the lighting and cinematography, were impressive, especially a nasty final shot which I will not spoil. I still cannot believe that standards and practices allowed it to air on broadcast TV.
This time, I felt 20 minutes was actually a perfect duration for this story, since any longer and its concerns would have seemed to be as superficial as the VIP customers themselves. I mean, is it even possible to have a compelling longer horror story set almost entirely in a beauty salon? Even Hulu's recent Bad Hair feature had to find ways to, uhh, extend itself around (pun very much intended). Though I didn't see the final twist coming, the biggest surprise for me was the amount of sympathy you felt for the characters here in such a short duration.
Though uncomfortable to watch, this is definitely an appropriate watch during a real-life pandemic when so many are clinging onto menial jobs that may be putting them at danger. This anthology's second season seems to be getting better with each episode.