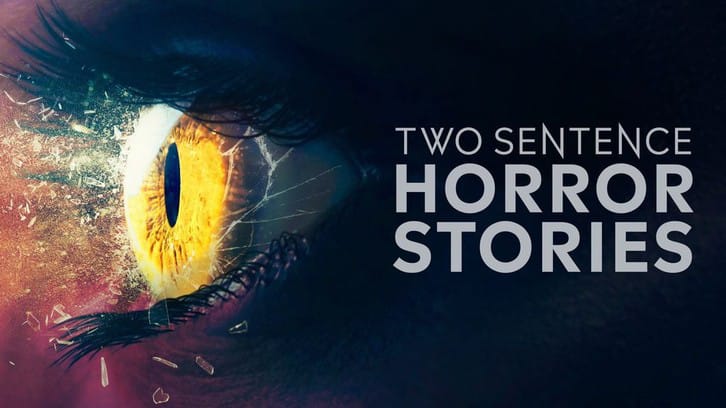 As always, please don't read without having viewed the episode first.

There WILL BE SPOILERS!

Though this wasn't the most original episode of Two Sentence Horror Stories, I still found it to be one of the most affecting this season. This was the second episode of the season that was directed by H directors Rania Attieh and Daniel Garcia and I found some similarities to this and the "Fix" episode from a few weeks back.

Here, a young Hispanic girl, Laura (Isla Sunar of The 100 and the Charmed reboot) wanders around the morgue while her mother, Grace, (Michelle Arvizu of Orphan Black) works her shift. As you would expect, lots of creepiness ensues. Laura even tries escape a scary sound by hiding in a corpse locker, which proceeds to lock her in. This is only the first few minutes of the twenty that the episode is allotted.

As many horror viewers might expect, there is a twist at the end that many will probably see coming considering that Grace comes off immediately as the worst mother in the world for letting her daughter in a place like that at night. What isn't expected is how effective the emotional content is delivered. Those directors really known how to handle short form poignancy well. The cinematography is great and manages to use surprisingly bright lighting effectively in a such a creepy context. I though the use of sound was creepy and effective. A few sound effects even took me off guard.

I don't want to spoil anything, but I recently watched the new international horror film, The Night, and some of this episode reminded me of certain scenes in it, so that pleased me as well (you should all see that when it is released, by the way). To say more would spoil the whole thing, so just re-watch it to see how good of a job the directors did setting up for the final twist. Those awkward first scenes were off-putting for a reason.


Not sure why The CW aired this and last week's episode with a re-run when they've been doubling up this season so far, but an episode this good deserves a little more attention than a double airing would normally get it.