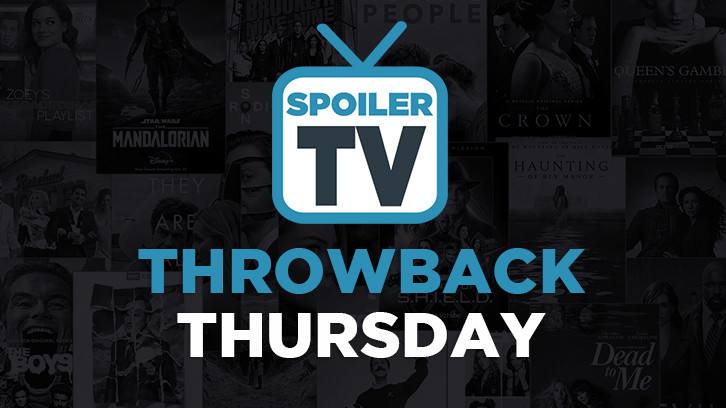 Throwback Thursday is a weekly article in which we look back at our favorite TV episodes from the past.
I love the first season of Gilmore Girls. The stories and characters are new to us, and the banter and sarcasm between Lorelai and Rory is at its best. "Love and War and Snow" was one of the first episodes of Gilmore Girls I watched, and since it's February and has been snowing recently, I thought this was an appropriate choice for Throwback Thursday.
Lorelai loves snow. She gets so excited for the first snow each year, and she tells Rory that all of the good things happen when it snows. She decides to take a walk around town as she does every year during the first snow. Seeing Stars Hollow covered in snow made me remember how special the town was.
Because of the snow, Lorelai can't make it to the weekly Friday night dinner with her parents so Rory has to handle her grandparents on her own. What I liked about "Love and War and Snow" was that it was a little different from the earlier episodes in the season. We got to see Rory engage with her grandparents without Lorelai. Rory made Emily and Richard frozen pizza for dinner, and after some hesitation, Emily likes it! It was fun to see Emily out of element even if it was just for a little while.
Since Rory is away, Lorelai spends the evening with Max. I was never a huge fan of Max just because I always liked Luke and Lorelai. While this episode didn't have a ton of Luke/Lorelai interaction, Luke sees Lorelai and Max together, and he definitely looked a little jealous. I feel like I need to rewatch Gilmore Girls from the beginning just so I can see the Luke/Lorelai relationship from the very beginning.
When Lorelai and Max get home, she discovers Lane waiting for Rory. Lane's upset because she touched this guys hair, and she's humiliated. It was kind of funny that she did this and that she was upset over something this little. But you know what? This is kind of thing that teenagers do, and they get worked up over the smallest things. That's one of the things I loved about
Gilmore Girls
: Lane and Rory acted like teenagers. Some other shows about high schoolers I can't relate to, but this show was different. Especially in the early seasons.
Lorelai talks to Lane, and she makes her feel better. Lorelai was so good with her pep talks, but she also was great at listening and knowing what to do and say. It was nice to see Lorelai have a chat with Lane, and throughout the series we see Lorelai as kind of Lane's surrogate mother.
Lane also felt a little sad because she feels like Rory doesn't listen to her anymore. She's too preoccupied with Chilton and Dean. See, these are real problems that high schoolers have. But after a heart-to-heart, Rory promises to focus more on their friendship. I always liked Rory and Lane's friendship. It's always nice to see women supporting women on TV.
Other Thoughts:
- It was funny that Emily didn't know what the buzzing sound was and freaked out. It was the timer! She had to find Rory so she could turn it off.
- The war reenactment scenes were great. Luke's sarcasm was spot on, and I loved how Rory and Lorelai made fun of him at the town meeting.
Favorite Quotes:
"Excuse me, Andrew, but some of us have businesses to run that don't involve peddling drug paraphernalia to kids."
"It was a lava lamp, Taylor."
"There is no use for a lava lamp unless you're on drugs."
"Luke, you ought to be ashamed of yourself. Your father was a reenactor."
"Yes. And I thought he was crazy, also."
"Everybody does stupid things in high school. It's like a requirement."
"Not like this."
"No. Some people get pregnant. Talk about something really juicy for the gossip mill."
What did you think about "Love and War and Snow"? What are some of your favorite memories of Gilmore Girls? Discuss below in the comments!