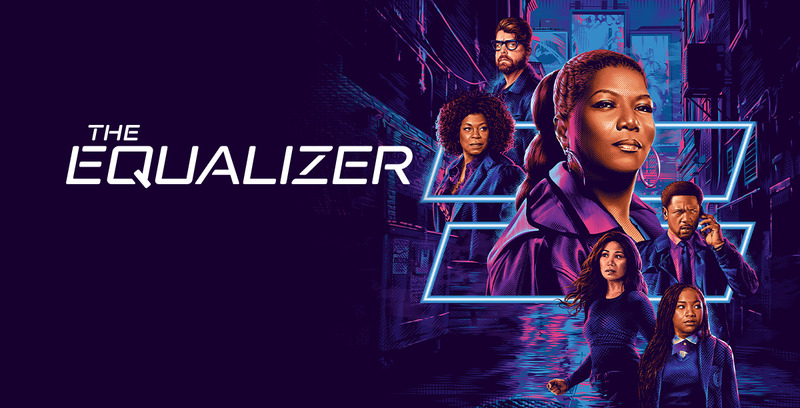 This week's the call didn't come from someone in trouble. It came from his lawyer.
Technically, the person Robin is trying to save isn't the person who hired her.

This is also the first time we're seeing Robin and Detective Dante work together. They make a pretty good team, wether Dante likes it or not.

Client: Lawyer Nic Palermo on behalf of Dale Aldridge, a recent prison escapee serving time for murder.
Palermo feels guilty because he's been unable to save a client he knows is innocent. All of Dale's appeals have failed leaving no hope for ever getting Dale ever being released.
It only took reading through the Palermo's case notes for Robin to realize Dale is actually innocent and does need her help.
I was listening to them recount the merits of the case against Dale and I couldn't imagine how the jury was persuaded to put Dale away.
It would have been easy to believe if Dale had been a person of color, but I think it was smart, for several reasons, for the writers not to take the episode down that road.
I preferred the subtle reminder that justice works differently if you're among the rich and powerful.
There was, it appears, nothing concrete against him. In fact there was only one witness statement to use against him.
Basically, he was seen at the house next door. The jury apparently ignored the fact that it was because he was working there.
Now Dale's on a quest to prove his innocence, because he believes knowing this will keep his son, Blake, from self destructing.
Unfortunately, Dale's plan is devoid of, well, planning. This guy is running on emotion, which is why he's picked up so quickly.
He was doing something he was specifically told not to do; visiting Blake.
Blake turned him in.
I think Dale was the only one surprised by that.
Robin quickly determines that Dale's theory about who committed the murder was wrong.
I liked the way the episode unraveled the truth. It wasn't too complicated or too simple. She simply did what the police did the first time, but without the bad guy burying the information.
But there were some answers Harry couldn't find. So, Robin decided to contact Detective Dante.
Nice backstory/set up for why, ultimately, justice and doing the right thing outweigh Dante's issues with Robin working outside the law.
The resolution was pretty sweet. Not quite the consequences on display for all the world to see, but at least there were consequences and justice was finally done.
Robin even managed to help the lawyer, who made the desperate call for help, by putting him in the position to conquer in the courtroom once again.
He finally became the lawyer who saved his client. Sweet.
Family Life: The old standard 'Mom realizes her kid's childhood best friend is no longer her kid's friend and tries to fix it' story.
"I'm going to find my own ride home." Nope. That moment felt like Hollywood's definition of child rearing. Never would have happened with my mother. Not at 14.
It might not have felt so unrealistic if Delilah were 16 or 17. (I still wouldn't have done that to my mother, but it wouldn't have felt so wrong here.)
(This is the second series with kids stated as being 14 and being written more 16 or 17. If you want to write an older teen, create the characters at that age.)
What I did like was Delilah's awareness of the difference between actually caring about a cause and carrying a banner just to be seen carrying the banner.
Miscellaneous
One of my favorite moments happened after Dale gave up. Harry and Mel volunteering to continue the case because Dale needed and deserved help. Lovely way to show they have signed onto Robin's quest for more than just loyalty to her.
I'm with Robin....they need to come up with a better name than "The Gotta Problem Person". I keep waiting for her officially to call herself "The Equalizer". (or at least rewrite the ad.)
Overall the cases are still outpacing the family story for me. I was really happy with the pace of the case. The twists leading to the takedown of the real bad guys kept my interest and were believable. But I'm not equally compelled by the family stories and I want to be.
What did you think of the episode?