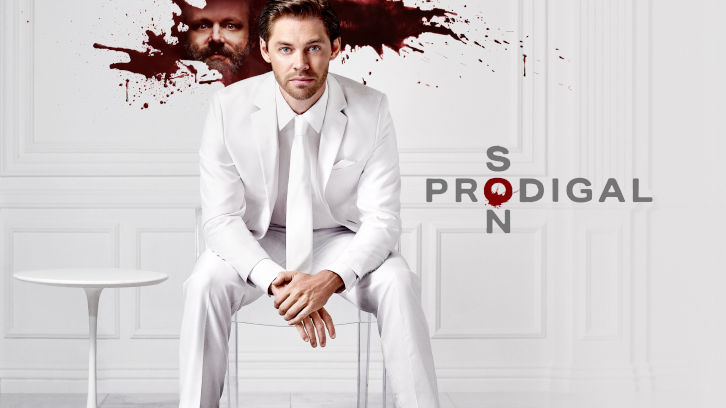 "Always crossing the line."
These last few episodes have been just as fun as we expected and with an amazing new character: Friar Pete (Christian Borle – Smash, Younger, The Good Wife). But first things first, on Speak of the Devil, Malcolm is taking a break from therapy because he can't exactly talk about what's truly bothering him, so his father kindly offers to lend an ear, and a couple of manipulative words.
Jessica's kids are worried about her ignoring Gil so she's finally honest with him about what she overheard, but she still decides to keep her distance, in a personal way that is, she's not willing to do anything that would keep her away from her son. And Ainsley decides perhaps she and her mother need each other and they shouldn't live apart for now. I'm not fully sold on Ainsley's amnesia, but it could be interesting to see what happens when she finds out.
On the case side, Speak of the Devil requires an expert in exorcisms and this is where Friar Pete comes in, and he's here to stay, for now, since he's a key part in what's looking like an imminent escape from Claremont. The case turns out to be related to psychosis from exposure to led paint from some old paintings, but again, the cases are not the star here.
Alma Mater gave us a little more character development related to the case itself when Malcolm is ambushed by his mother to help out with a murder at Remington Academy, which is where Malcolm went to school to get away from his family and also where he almost murdered a student. I have to say Tom Payne is a great actor but seeing him play a teenager was a bit much for me.
Thankfully, by the end of the episode, Malcolm seems more at peace with having some of his father in him but still resolved to keep that part of himself at bay. Not a big step, but perhaps a possible rest for his minds? I have to say I still find it a little weird how terrified people find Malcolm's night terror and how that doesn't affect his day to day a lot more. After the events of the first episode, JT gets the Blue Wall treatment and he's left on the other side which is very dangerous, for now, they seem to be putting it on the bench since he goes away to have some time with his newborn baby.
What did you think about the episode? I look forward to your comments.