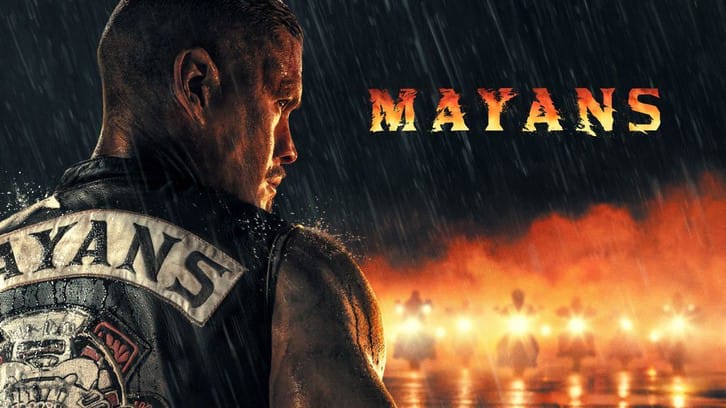 ---
---
Episode 3.01 - Pap Struggles with the Death Angel
A border shutdown squeezes the Mayan's heroin trade setting off an internal clash over the future of the club. EZ and Angel grapple with the fallout of family secrets recently come to light. The Galindos grow apart as Miguel loses himself in his grief and search for answers. Written by Elgin James; directed by Michael Dinner.
Episode 3.02 - The Orneriness of Kings
Now a full patch member, an emboldened EZ proposes a plan that could change the course of the club. Adelita is freed from the grip of the U.S. government only to discover all is not as she left it with the L.O. Coco's demons lead him to a new low in his search to relieve the pain of his past. Written by Sean Tretta; directed by Michael Dinner.
---