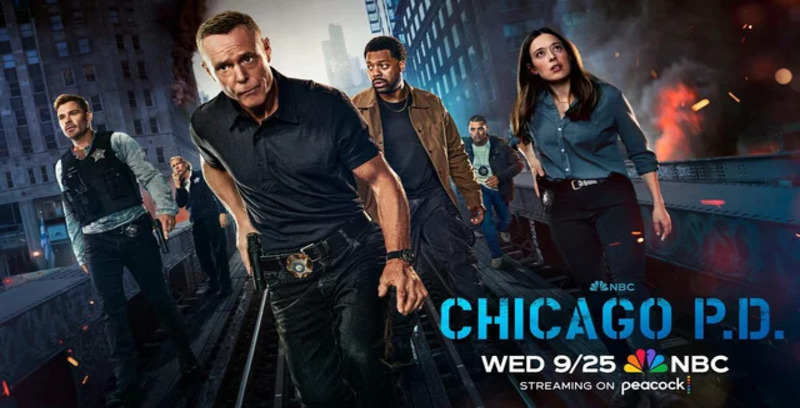 Things got really intense on this episode of Chicago PD! Though I would expect nothing short of intense from a Ruzek-centered episode. Adam went undercover, along with one very unpredictable CI, to bring down a violent new drug supplier, which landed him in hot water on several different fronts.
Adam & Tommy
I appreciate storytelling that isn't afraid to make you a little uncomfortable. Case in point: Tommy Lane. His entire narrative in this episode was so well executed that I truly didn't know where we were going to end up. What I did know was that Adam genuinely wanted to help Tommy find some stable ground and do right for his family. And it was clear Tommy wanted that too. The meet with Logan was only supposed to be an introduction after all. But between Tommy roping himself into this deal with Adam and then using drugs at the meet, things didn't get off to a great start.
Adam really trusted they could work through Tommy's volatility on this case and I had as many doubts as Kim. It was hard not to, given Tommy's state and how dangerous Monahan was. But even Voight didn't feel confident they could take Monahan down without Tommy. They were between a rock and hard place. After seeing Tommy on the bathroom floor, I was so relieved that Adam was ready to pull the plug. He had good intentions but it was the right thing to do. You could feel the weight that it put on Adam's shoulders when Tommy insisted they push through and get the deal done. The real tragedy of it was that they were already down the road and Tommy still needed help.
This wasn't a great moment for Adam and I certainly wouldn't have made the same choices. But I think the decision to get Tommy through the meeting with Monahan is going to play a part in his overall growth as a character. It makes sense that Adam would need something a bit more drastic to force him to question his own actions, especially after Tommy was shot in the end.
Adam's Instincts
Apart from Voight, if anyone was going to struggle the most with adapting or trusting their instincts like this, it was going to be Adam. I had a feeling before the season began that these changes that need to happen were likely to take a more serious toll on him. Adam's entire life and identity has been constructed around this career. It's really all he knows. So when all of that is thrown into question in this episode, it was no surprise to me that it came at a personal cost.
As tragic as this episode was, it served to open Adam's eyes. He's going to have to figure out how to reshape not only who he is as a cop but who he is as an individual. Until now, those two things have been tightly interwoven. I think he understands the changes that need to be made and the reasons why, but the challenge for him is going to be reshaping his instincts and learning to trust himself again.
Voight's conversation with him at the end of this episode was really important. Adam needed someone who understood the struggles he was facing and to hear that he's not alone in all of this. Hank has had to adjust in a lot of the same ways and it'll be easier for Adam to make change if he has Voight to model that example. These characters are not without flaws. They've all made mistakes. But that doesn't mean that they're not capable of change. I, for one, am excited to see how this shapes Intelligence as we move on.
What did you think of Instinct? Let me know in the comments below.
New episodes of Chicago PD will return on Wednesday, March 10 at 10/9c on NBC.