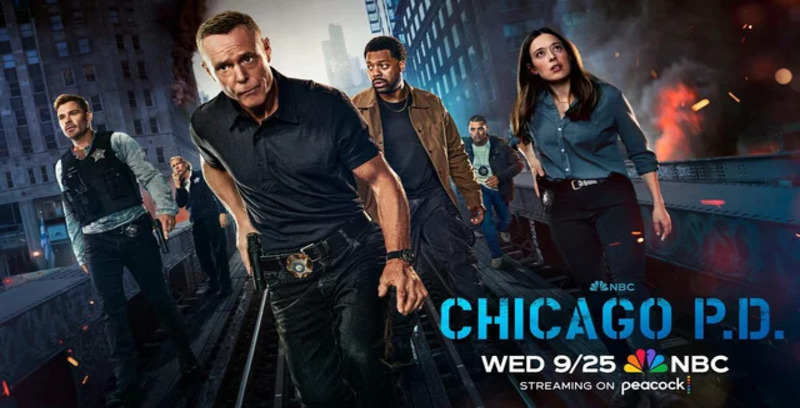 In this episode of Chicago PD, Intelligence apprehended a man moving drugs for a dangerous gang who claimed he was only doing it to find the person responsible for killing his son. Jay set out on a mission to help the grieving father find some much needed closure and in the process discovered that Homicide failed to investigate the case at all.
Letting Things Go
Latrell's love for his son and the grief his murder caused him was heartbreaking for me. To make matters worse, everyone who had the ability to help this man wrote him off and labeled his son's case as just another gang shooting in Chicago. The system is infuriating and it failed Latrell on so many levels. By deliberately ignoring a whole batch of cases due to some preconceived notions, you're practically begging people to take the law into their own hands. Which is why I can't fault the man for going rogue and trying to figure out who murdered Sean on his own.
I also thought it was an interesting distinction for Jay to make that he might be capable of taking things too far. It doesn't really seem like he's learned his lesson on how to let things go quite yet but I'm glad his eyes are at least open to that blind spot. This makes me nervous for what else we might see him dealing with on the back half of the season. Not only for Jay but for Hailey, and for the rest of the unit.
"What the bosses want..."
The path Jay is on career-wise played a significant role in this episode. I feel like we can agree that Detective Halstead will become Sergeant Halstead at some point. But what really stood out to me is how they seem to be presenting it. A lot of his motivation comes from trying to right the wrongs that he encounters on the job. So putting Jay in a position to see flaws in the way the system is being ran should also drive him to want to change those things on a more fundamental level. If this was intentional, solid A+ character development from me.
Voight and Halstead's conversation at the close of this episode was also important for his professional growth. He needed to be given the autonomy to make his own choice about Latrell's situation. I think Voight, at least to some degree, realized the impact his actions and influence has on the team, especially with Hailey. She told him several times last season that she was 'learning from the best' and doing things she knew he would do. So when Jay asks Voight what he would do in this scene, I was happy to hear him tell Jay that it doesn't matter because they're different people. Jay is the one who has to live with the choice for the rest of his life.
Fathers and Sons
We so rarely get to see Jay discuss his dad with anyone, so it was really touching to hear him talk about Pat with Latrell. Even acknowledging that Latrell reminded him of his dad had me a bit emotional. It's huge for Jay to have gotten to this point where he can say that his dad loved his sons and just wanted for them to be successful in life. I know it was a smaller moment but it was definitely a highlight for me. My hope is that we get to see more of Jay opening up about his dad with Hailey considering what we've seen her dealing with in terms of her own dad this season.
Latrell ended up delivering his own version of justice by murdering a member of Dante's crew after putting it together that he had killed his son. And Jay was forced to weigh the many policing failures on this case with the fact that Latrell was a decent human being who couldn't see any other way out of his grief. From my perspective, Jay made the right decision in showing Latrell leniency for the murder. It was never going to be a perfect outcome but it was something that Jay could live with.
Some Extra Thoughts
*I expected for Ruzek to be way more involved than he actually was in this case. It was great to see Jay at the forefront of this episode, but it surprised me that Adam wasn't as connected as I thought.
*Upstead stakeouts are everything! They're always flirty & fun and this one was certainly no exception. I need to practice a little more patience because now that we've opened this bottle, I can't seem to get enough of them.
What are your thoughts on Equal Justice? Let me know in the comments below! And tune in to Chicago PD airing Wednesdays at 10/9c on NBC.