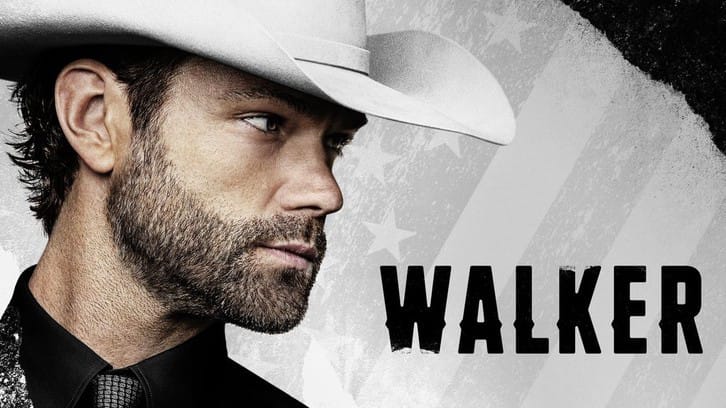 "WALKER" RIDES OFF WITH THE CW'S MOST WATCHED SERIES PREMIERE IN 5 YEARS
"Walker" Rustles Up The Largest Audience of Any Premiere on The CW Since Season Four Debut of "The Flash" in 2017
"Walker" Delivers The CW's Best Total Viewership in Thursday 8pm Time Period Since 2016
"Legacies" Scores The Series' Best Total Audience In Nearly A Year
The CW Lands Its Most Watched Thursday in Almost 3 Years
January 22, 2021 (Burbank, CA) – The CW's new drama WALKER scored the network's largest audience for a new series premiere (2.43million) since the debut of DC's LEGENDS OF TOMORROW five years ago (1/21/2016). Additionally, WALKER earned the largest audience for any premiere on The CW since the fourth season debut of THE FLASH on 10/10/17.
Last night's WALKER debut saw The CW best total viewer delivery in the Thursday 8:00-9:00pm time period since just over four years (since 12/01/2016), and the single most watched episode of any show on the network since 1/30/18.
WALKER saw its total audience grow at the 8:30pm half hour (2.444million v. 2.417million) and retained 100% of its viewership in key demos from 8:00pm to 8:30pm.
Following the debut of WALKER, the third season premiere of LEGACIES rose to the show's best total audience (717,000) in nearly a year (since 1/30/2020).
The combination of WALKER and LEGACIES lifted The CW to its most watched Thursday night (1.57million) in nearly 3 years.
The CW programming sees a significant boost in its audience once delayed viewing factored in from DVRs and streaming on its digital platforms. Last season, LEGACIES posted an 85% increase in total audience once Live+7 day viewership was factored in, and was a strong performer across its digital platforms.
Every episode of WALKER, like all of The CW's new shows this season as well as the current seasons of BATWOMAN, NANCY DREW and DC's STARGIRL, will be available on The CW's digital platforms the day after broadcast for free, without subscription or authentication required.