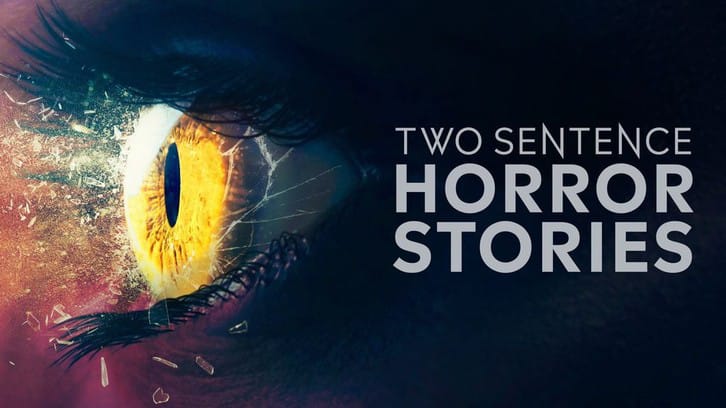 Please note: The CW actually aired these two stories as separate episodes. Since they are both 1/2 hour each and aired back-to-back with each other on the same evening, I am considering it one episode. As always, please don't read without having viewed the episode first.
There WILL BE SPOILERS!
Episode 5: Quota
Talk about relevant social commentary. I kept wondering if this episode had been written with the COVID-19 pandemic in mind. This story, directed by Kissed's Lynne Stopkewich takes place in an Amazon.com-like e-commerce fulfillment warehouse over the holiday season. Naturally, everyone is stressed out about being overworked and underpaid, especially the night shift supervisor, Tina (Marci T. House). Tina needs her Christmas bonus or else the bank will foreclose on her house. Sadly, she is informed by her superior that the corporation changed their policy and decided that only by exceeding the shipping quota for the night (which was not specified) would Tina be able to receive such an imperative holiday bonus. Her problem? She's apparently too nice to her co-workers to get them to be productive enough to pull it off. Of course, that niceness doesn't matter as much - or last - once her co-workers succumb, one-by-one, to COV-...er...infections caused by rat bites that somehow turn them into basically an updated version of the infected people from the 28 Days/Weeks Later films.
What follows is an almost non-stop bloody non-zombie action scene you've seen in many much-longer feature films. Considering that this is only a 20 minute episode airing on the CW, I was pretty impressed with its pacing, effects, make-up, efficiency. Though it was a tad predictable and formulaic, the thought of something similar to this actually happening over the holidays during the pandemic definitely exceeded my broadcast suspense quota.
Great episode and, yes, kids, be sure to always clean off your packages with antibacterial wipes - outside and inside.
Episode 6: Fix
This one really surprised me. Here, H. directors Rania Attieh and Daniel Garcia direct their second (but not last) Two Sentence Horror Story episode and succeed more - aesthetically and stylistically - than any CW show deserves. A psychology student, Jackson (Shadowhunters and Locke and Key's Kevin Alves) decides to check up on his estranged sister, Sofia (Van Helsing and Defiance's Nicole Munoz), who has isolated herself in a remote log cabin.
Knowing this is not exactly the most promising setting for any reunion, Jackson proceeds with caution, but could never have expected that Sofia might be possessed by a demon...or that black moths could have such dramatic significance.
I will not go any further with what follows so I don't give anything away, but it goes without saying that things are not exactly what they seem and some intense feelings are about to be unleashed. The setting reminded me of another recent psychological thriller set in a remote cabin, Scare Me. Fortunately, unlike that film, the 20 minute running time kept everything brief and simple enough to not mess up what turns out to be a perfectly realized short story. Though the ending is ultimately something we've seen before, the careful build-up and clever scripting makes the twist feel earned, even if you can guess it mid-way through.
Bravo to everyone involved here. This was easily the finest and most emotionally resonant story of the season so far. Even the 2nd sentence felt poignant when it was revealed. This was almost original
Twilight Zone
worthy. Glad to hear that the CW has already renewed this anthology series for another season. Hope they keep up the good work based on this.