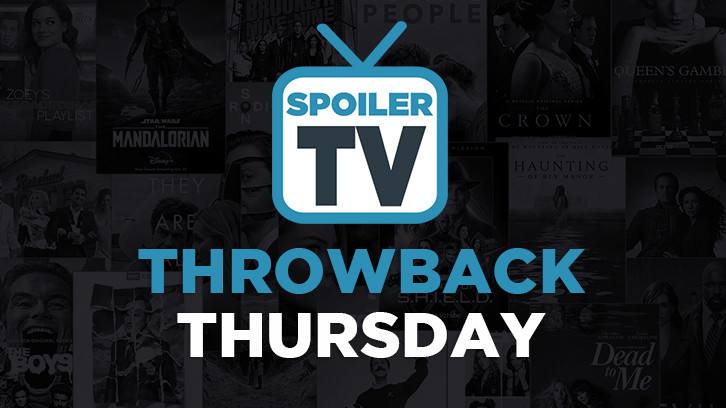 As some of you may know, I reviewed The Originals for 5 years and currently write reviews for Legacies, but I never got the chance to write for The Vampire Diaries, despite this still being my favorite show to date. So, since we all had to wait a bit longer for our shows to return, I decided to do a Throwback Thursday review of the penultimate episode of season 2 of The Vampire Diaries, which also happens to be my favorite episode.
This is the episode where the big sacrifice happens, when Klaus' werewolf side is finally set free (and then never seen again). This is the episode that the entire second season led up to. And it had plenty of surprises. From Jenna's death to Elena remaining human but John dying, to Klaus' hints at plans for Stefan and Elijah's betrayal. So let's dive in.
Best villain: Call me crazy, but I don't really consider Klaus the biggest villain in this episode. Sure, he's the most visible one, but there's someone else who played a very large role in the events of this episode. And that's Katherine. I decided to do a rewatch of the show before I wrote this review and that reminded me just how much everything that happened is, for a very large part, Katherine's fault. She orchestrated the whole thing. If it hadn't been for her, the sacrifice might not have happened. She came into town looking for the moonstone. Her original plan was to evade Klaus but this season she realized that this wouldn't be possible so her new plan was to buy her freedom. She turned Mason into a werewolf, later Tyler to use in the sacrifice. She turned Caroline and lured in Jenna to be sued in the sacrifice. She had Isobel poke around Klaus with eventually led him to Mystic Falls. She wasn't responsible for Elijah showing up, but Elijah was planning to keep Elena hidden for a while anyway. Even Jules being used as the werewolf was partly due to her since Jules was tied to Mason. And she got what she wanted. The sacrifice out of the way and (one episode later) her freedom. Even if she ruined it for herself later in the show. That, of course, doesn't mean that Klaus wasn't the bad guy here. He purposely used Jenna in the sacrifice knowing it would hurt Elena, as punishment for Damon saving Caroline and Tyler (despite Klaus promising that Elena's friends would be safe if she came willingly).
Best plot twist: While this show has never shied away from killing certain characters off, I remember being shocked at Jenna's death the first time I saw this episode. Somehow I had expected the writers to find some way out of it. The death toll in this episode was quite extreme. Considering this wasn't the series finale, we lost 2 major recurring characters (was Jenna recurring or main?) and a notable guest star (Jules). And that's not even including the dead witch. On top of that, none of them were ever resurrected (which this show has been known to do from time to time). But I guess that both Jenna and John's storylines had come to an end. Jenna was barely in the show anymore, though I do think her finally knowing everything and her new vampire status could've been interesting. And, John… well I don't think anyone minded his death. I never did forgive him for Anna.
It's for the best: If I'm not mistaken, this episode also had one of the first major (permanent) break-ups. There was a time where I truly shipped Caroline and Matt together. But by the time this episode rolled around, I was glad it ended. They were cute when they were both human, but they no longer worked in season 2. Matt always wanted to stay out of the supernatural world (despite getting dragged back into it plenty of times), so this really was for the best. Matt deserved a normal girl he could settle down with, considering he never had that kind of stability growing up. And Caroline deserved someone who accepted her fully. So… explain to me again how they both ended up alone when this show ended?
Hope he didn't see that: Oh, the irony. John sacrifices himself to keep Elena human only for her to become a vampire a season later. It's a good thing he wasn't on the other side to see it. But really, this moment was more to save Damon and Elena's future relationship than anything else. If she had turned after he force-fed her his blood, that would've tainted their relationship forever.
Biggest plot hole: This episode also had something that has driven me mad ever since. And it has to do with Elijah and Klaus' relationship. Was this something the writers later just decided to ignore or did they forget, who knows? But in this episode, Elijah was so angry at his brother that he was ready and willing to kill him. He had his hand on Klaus' heart ready to rip it out. Why? Because Klaus had told him that he buried their siblings at sea where they could never be found. Clearly, Klaus didn't actually do this. But why would he tell Elijah that he had? What could Elijah have possibly done that made Klaus so angry that he would make him think their siblings were lost forever? I spent the next 7 seasons (2 on this show, 5 on The Originals) waiting for the answer. Never got it and now I never will.
Best song: During my rewatch I was reminded of how good the music on this show was, especially in the early seasons. Skinny Love by Birdy during the funeral is one that has stood out over the years. The song fit the moment perfectly.
To me, this is still one of the best episodes the show ever did. What's your favorite?