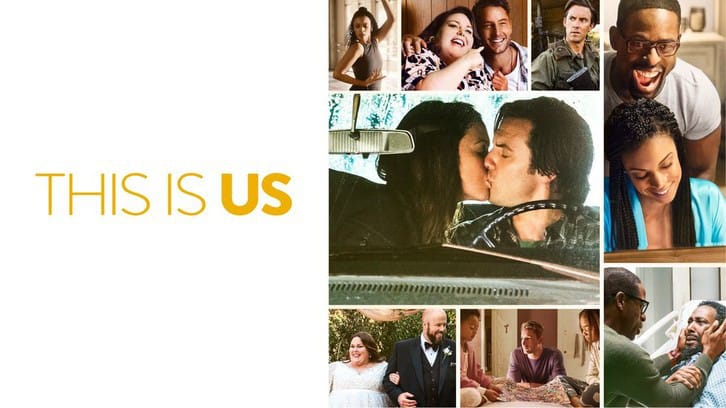 "He was telling you what he thought was the truth"
The show is back after a short break, and, as I imagined, we learn Laurel is actually dead now. I have to say it is the better outcome for this "mystery", though it still seems like a little much that Randall would have to mourn so many parents in so many different ways. This, though, doesn't take away from the pain we feel for Randall, not only because of this new information but because, for a moment, he thinks William might have lied to him and that is something he simply cannot take.
Sterling K. Brown is always amazing, but those moments when he thought of William were particularly heartbreaking, I'm definitely looking forward to seeing him learn about his birth mother. And, as always, I loved how they figured things out as a team with Beth, and with a little help from Kevin and Dr. Vance as well.
Speaking of great teams, Kate tells Toby her story, and, though his first instinct is to want to kill Marc, he makes her realize she's not actually over what happened and they both go hunt him down so she can give him a piece of her mind. Now, my first instinct is to think about why Marc was so broken, but this is not his story, it's Kate's, so she unburdens herself and thanks her husband for being there for her.
I'm glad this story seems to be concluding but I did love how they tied it in with Kate's idea of love. How they showed Jack and Rebecca enjoying the act of watching TV together and then Toby and herself doing the same. Though it was not lost on me that when she went to see Marc and realized he could never be like her dad, it looks like he had a problem with alcohol, which was also a part of Jack's life, even if that's not what Kate remembers him for.
As for Kevin, I loved that he finally talked to Randall, and even helped him make a decision but it does seem like he's a little lost, which was shown in a beautiful parallel of young Randall telling Kevin not to choose his career over Sophie, and now him once again having to make a choice between his career and his home.
I have to say this show is not exactly being subtle here, I might be wrong but it looks more and more like Kevin and Madison might be parents together but their romantic relationship won't last, they're clearly in love with the idea of their family but it doesn't really look like they're in love with each other.