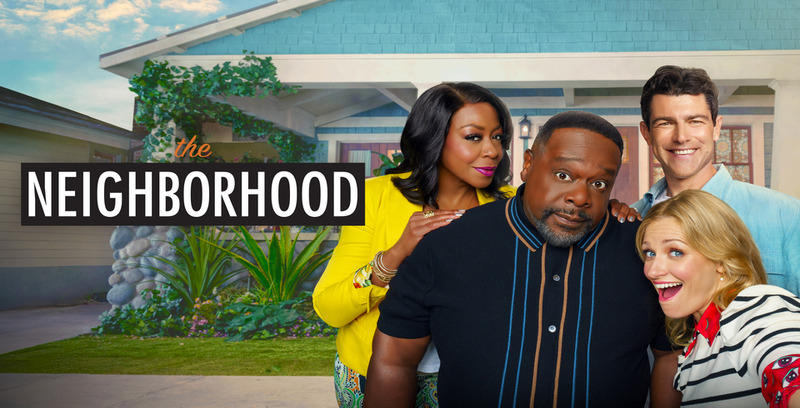 Welcome to another week of The Neighborhood! Let's begin the review for this week, spoilers for the episode ahead:
Calvin and Dave ran into Calvin's least favorite neighbor, Walter (guest star Richard Gant), who informs them he's moving. Calvin takes it as the best news he's heard until Walter tells him he's selling his house to the Cartelli Group, some big developers who are very greedy and remake houses to sell them for a higher value. Calvin immediately sees this as a threat to the neighborhood, because this could lead to gentrification.
The Butlers tell Calvin it's his own fault for being unkind to Walter over the years and that he might have pushed him to make that decision, so Calvin plans to try to be kinder to Walter so maybe he will reconsider moving out. He begins by raking leaves off his lawn, and invites him over for dinner to make amends.
Dinner begins, and Calvin tells them to just smile and be friendly to Walter, and not contradict him in any way. But from the very beginning, Walter arrives with a rude attitude towards everyone that has the Johnsons and the Butlers a bit tense during dinner. They try to convince Walter to not move out and even explain to him the damage this could cause to the neighborhood but he doesn't care. Calvin, desperate and running out of time, tells Walter he can find another buyer that could get him more money.
When they get inside Walter's house, the place is a complete mess. So much stuff hoarded over the years, junk scattered all over the place, mold everywhere, furniture that is on its last foot. Tina, Dave and Gemma tell Calvin that there is no way they can sell the house for more money the way that it is in two days, but Calvin still remains optimistic and thinks with a few tweaks they can do it.
After some remodeling and hard work both families put in, they managed to make the house look presentable enough for an open house. It all seems to be going well until things start to fall apart,
literally
. Things that they tried to repair break down, art that was hung in the walls to cover up holes falls down, the closet that was storing all the things Walter kept over the years bursts out, the stove is on fire. It's a nightmare.
Walter comes back home to find they couldn't get new offers for the house. He tells them that a deal was a deal, so he's going to sell it to the Cartelli Group after all. Calvin tells him to reconsider for the sake of the neighborhood, and then Marty says that anyone would be lucky to live in the house, even himself would live in it. This sparks an idea on Calvin's mind, who decides to buy the house so Marty and Malcolm can live in it, and the neighborhood can remain the same.
And that's it for this week's episode! What was your favorite part of the episode? Let us know in the comments below!