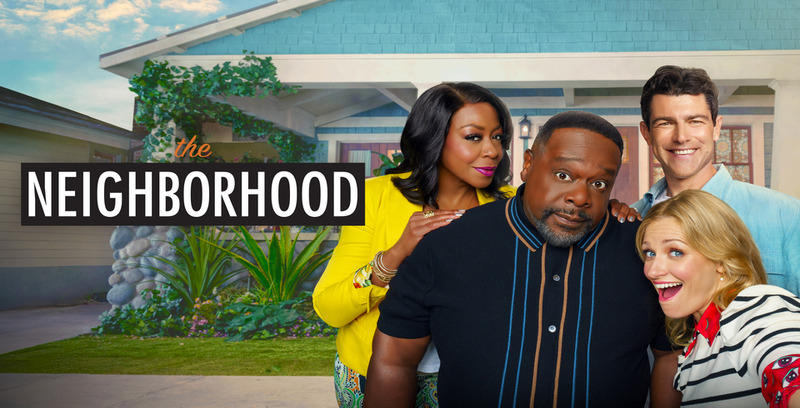 Welcome to another episode of The Neighborhood! Let's begin the recap, shall we?
We begin the episode with Calvin asking where Malcolm is, and Tina tells him he's shopping for a car at a used car lot. This comes as a shock to Calvin, since he is the car expert in the family (you know, owning a car shop and all), but Tina tells him they need to let their son make his own decisions as an adult.
When Malcolm arrives though, they are surprised at seeing that he didn't get a car, but instead he got a motorcycle. Calvin is really proud, but on the other hand Tina is very disapproving of it. Tina tells him he has to return it and trade it for a car, but Malcolm tells her he won't do that since he paid for it with his own money.
Tina is on edge the entire day because she's worried Malcolm could crash the bike at any moment. Calvin tells her that she was the one who told him in the first place that they should be supportive of Malcolm and let him make his own decisions. He says he's worried about him too, but there's nothing they can do.
Calvin tries to convince Malcolm to trade in the motorcycle for a car, but Malcolm tells him he is not going to change his mind about it. So Calvin, in an attempt to not get yelled at by Tina again, handcuffs himself to the motorcycle. Malcolm tells him he would just wait it out until Calvin gets tired.
After a couple hours, Malcolm decides he will take Calvin's truck for a ride since he's still handcuffed to the motorcycle. Calvin gets really angry about that since no one is allowed to drive his truck, but still doesn't move. Tina gets in the car with Malcolm and they have a talk, Tina telling him just because he's an adult doesn't mean she stopped being his mom and worrying about him, and Malcolm tells her that he's also allowed to make his own choices and be independent.
In a turn of events that we should've seen coming, Calvin ends up getting on the motorcycle, handcuffed to it still, and catches up to Malcolm to yell at him for using his truck. Despite Tina and Malcolm warning him, Calvin tells them he knows what he's doing driving the bike, but instead ends up crashing.
Meanwhile, after seeing Malcolm's motorcycle, Dave and Gemma begin reminiscing of old times when they used to do cool stuff when they were dating. Dave tells her that they have become boring since they haven't done anything cool in a while, and to change things he invites her to go on an impromptu Vegas trip.
When they get to Las Vegas, they're about to get ready to do "cool" stuff that young people do, but instead of going out they end up staying in watching a mystery show marathon and sleeping. They end up waking the next day realizing they missed their one chance at doing something wild like before. They end up admitting to themselves they are boring people, but that they still have a great life and a great son and they're grateful about that. They did end up getting a little fun even if it was morning, since it's Las Vegas after all!
That's it for this week! What was your favorite moment of the episode? Comment below!