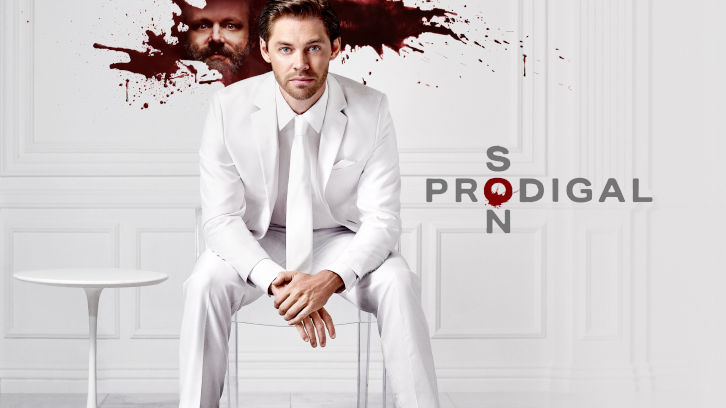 "Getting away with murder didn't feel bad at all. No. It felt good."
Prodigal Son is back! And it's as crazy as ever, fully embracing the soapy elements but always finding a way for it to be in a whole other category. The first scene alone gave us a mixture of pretty much everything we've missed since the last time we saw the show, from Malcolm's kookiness to Edrisa's funny lines, and Martin's wonderful presence. It also managed to include some things about the current state of the world without making it jarring or the focus of a show where that doesn't necessarily fit in.
This time, the case of the week is a woman who was beheaded by an antique guillotine, which brings Malcolm to ask for his father's help. The killer turns out to be an executioner that was upset because he'd killed an innocent man and he was now going after the real perpetrators in extravagant ways. It was a very creative case and the antiquity weapons' fight was quite fun. But, as always, the case of the week is just an excuse for us to spend some time with these characters.
Martin's journey back to Claremont and his very short-lived moment with a roommate was quite funny, even if it might bring some trouble later on. And TJ's encounter with police officers was terrifying even if it did look like it was added later on simply to touch upon current events, though I was glad to see Gil return. It does make sense that Gil and Jessica wouldn't have an unencumbered path for too long, but it was still hard to watch, they both deserve to be happy, and with all their differences they do seem to care about each other. I did not miss the detail about Dani calling out Gil for caring too much about Jessica, and then doing something pretty similar for Malcolm herself.
As for Malcolm, he is still covering everything up with work. We learn Martin walked Malcolm through the dismemberment and disposal of Nicholas' body, and now Malcolm is clearly worried about what happened with Ainsley, not only for her sake but for his own mental health as well. And, if we believe Martin's correct, this might have woken up something dangerous in him. I'm still not sold on Ainsley's innocent act, but I guess we'll find out sooner or later.
What did you think about the episode? Did you miss this? Comment down below.