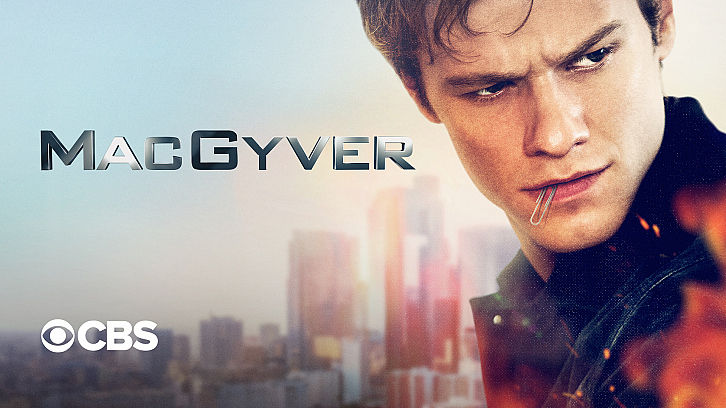 When George Eads left MacGyver almost two years ago to the day, everyone (probably even including the writing team) hoped for a quick comeback. We soon realized that it wasn't going to happen and that leaving Jack Dalton's story hanging for over three years (18 months between seasons 3 and 4, and another 10 between seasons 4 and 5) was no solution… All of this to say, all good things must come to an end.
Of course, a character like Jack couldn't be just written off and forgotten, he needed a proper send-off, and what a send-off this was!
Where one would have expected flashbacks and/or long and tenuous retelling of previous episodes, this episode delivered a thrilling treasure hunt following clues that Jack had left behind in the hopes that Mac and the team would be able to take down Kovac should he fail.
And the ingenuity of the writing team shows in the clues that were chosen, each and everyone of them is a callback to earlier events in the series, and even (finally) gave some kind of vague answer as to what exactly happened in Cairo -a running joke of the first season, if you remember.
It's also worth noting how much this episode felt like something happening inside of Jack's head… it was funny, action-packed and still cryptic enough to keep people on their toes, even if the final reveal of who Kovac was was a little predictable.
Of course, most of the quieter moments of the episode were spent remembering and grieving, but these weren't what struck me as being the best homage to Dalton. That came when his influence on other characters, and most noticeably Mac, helped rescue Riley and Bozer and bring down Vitez (aka Kovac), the
Die Hard
reference was surprising, but incredibly fitting in its 'Jack-ness'.
Overall, this episode delivered solid performances across the board, from writing to direction and acting - especially from Lucas Till and Tristin Mays - in one of the strongest episodes in well over a year.
(Stray thought: who saw the fact that Riley would get the GTO coming from a mile away ?)
What did you think? Was this the farewell that Jack deserved ? Do you think that he will ever make a comeback ? Leave your thoughts in the comments bellow, and I'll see you next week!