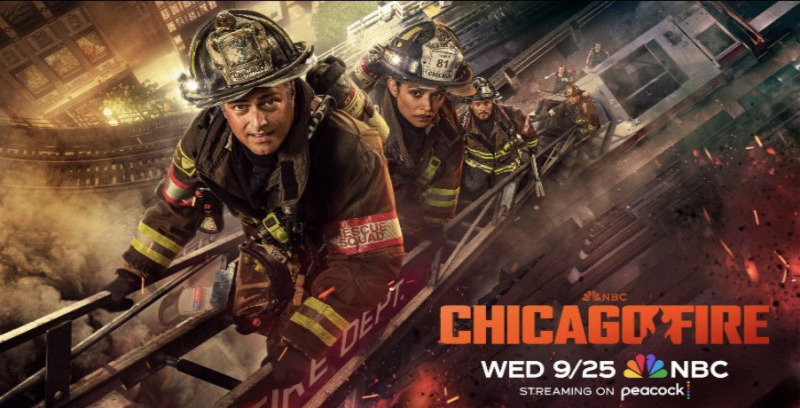 Chicago Fire is back after an abbreviated start in the fall of just two episodes... What can you expect? Well, I will tease a little below.

Smash Therapy
has a bit of everything you'd expect from Chicago Fire. We get to see the house go on a call that does not go as planned and leaves lingering questions about the fitness of someone on truck. Severide is once again pulled into OFI's orbit. And there is also a pretty gross call that Brett and Mackey have to go on.
Plot Teasers:
Brett and Casey:
What happened last time we saw them is discussed. One party is pretty firm on where this should go, while the other is not so certain.
Severide and Stella:
Something Severide hadn't considered in regards to the path Stella is on is brought up to him.
Chief
: Stella's protege Kylie starts her new position at the firehouse, and it brings out a side in Boden that has several of his subordinates scratching their heads.
Cigar Talk:
Casey and Severide have one of their summits over cigars. Their discussion leads to one possibly influencing the other.
Dialouge Teasers:
'I don't regret it'
'I am happy to talk boys any time you want'
'Playtime is over!'
So that is it for me, feel free to speculate on what was teased! And watch Chicago Fire January 6th.