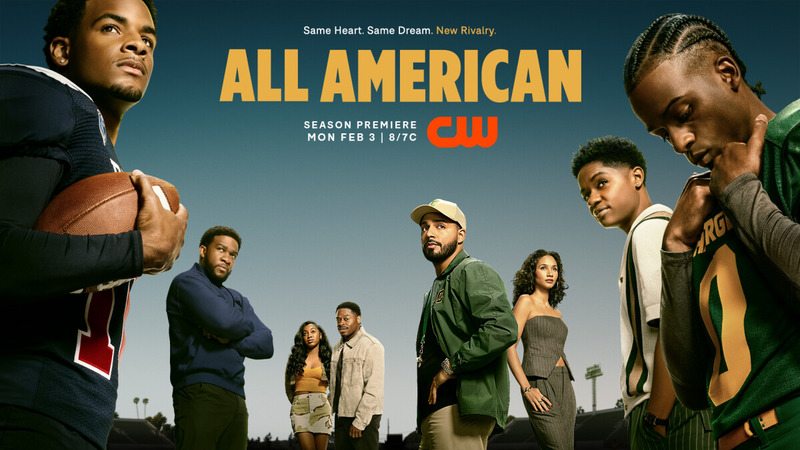 1st February 2021 - All American: Homecoming - College Spinoff Ordered to Pilot
The CW is officially moving forward with its planted pilot spinoff of All American with Geffri Maya reprising her role as Simone Hicks.
The pilot will air as an episode in the current, third season of the show.
All American: Homecoming is the third planted pilot for the youth-skewing broadcaster this season, joining Nancy Drew spinoff Tom Swift and Black Lightning spinoff Painkiller.
It is a young adult sports drama set against the backdrop of the HBCU experience. It follows a young tennis hopeful from Beverly Hills and an elite baseball player from Chicago as they contend with the high stakes of college sports, while also navigating the highs, lows and sexiness of unsupervised early adulthood at a prestigious Historically Black College.
---
18th December 2020 - All American: Homecoming - College Spinoff In Development
TVLine has learned exclusively that the network is in the early stages of developing an offshoot of the football-themed drama. The potential new series — slated to be introduced during a regular episode of All American's upcoming third season (aka a backdoor spinoff) — would be set at a a historically Black university and follow Geffri Maya's college-bound Simone Hicks.
The character of Simone was introduced in All American's second season. She is entering her senior year at Beverly High and the girlfriend of Jordan Baker (Michael Evans Behling), whom she led to believe was the father of her unborn child. It turned out that the father is a student at Simone's previous school, Westlake High.