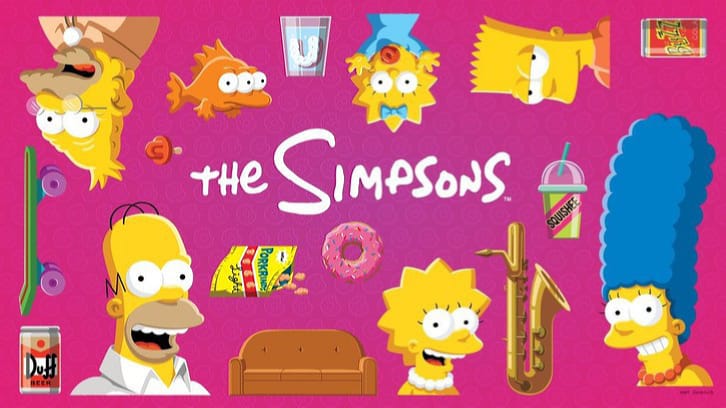 *NOTE – This review may contain spoilers.

"You're under arrest - for spoiling the ending! I was only on episode 2!"
Abe Simpson is under a ton of scrutiny this week as he's framed for the murder of his current fling, Vivienne (voiced by guest actress Morgan Fairchild). With the town turning against him one podcast at a time, he's going through a pretty difficult period of his life.
There are a few things that this episode directly addresses, but the main one is the cycle of false news. The episode centres itself on the issue of social media controlling a narrative, and Abe being framed for murder is what we have to deal with. 'Podcast News' cleverly allows us to laugh at what would usually be deemed a scary and intrusive subject, whilst never losing touch of just how serious the case is. Abe quickly has the entire town turn against him, other than the Simpson household, and it's sprinkled with witty references and fun laugh out loud jokes. It's clear that the writers aim for us to stay tuned to the tricky subject at hand, but also want us to chuckle and have fun - which is all executed brilliantly.
Something 'The Simpsons' tends to excel at is having these intense subject matters as the centre of the episode, whilst not losing the iconic sense of humour that the show is known for. From the season six and seven two parter 'Who Shot Mr. Burns' to Homer's heart attack in season four's 'Homer's Triple Bypass', this instalment can easily fit into a list of the most gripping episodes.
'Podcast News' is a great episode for many reasons, but one of the biggest is that there isn't necessarily a lead character. Unlike many memorable instalments of 'The Simpsons', we can attribute them to a single protagonist leading the way. And although Abe is at the centre of everybody's actions and conversations, the writers make great use of the ensemble to ensure that the Simpson household is equally included.
This consistent use of the ensemble allows the episode to be carried by the varied humour that we know and love so well, making the tense subject a lot more enjoyable.
The voice of Lisa Simpson also makes a great appearance Yeardley Smith features as Yeardley Smith. If you're taking in the episode by simply listening, it'd be easy to confuse Smith for the second grader as she gives us a touch of Simpson's vocal chords when she speaks. Although her cameo is pretty irrelevant to the movement of the story, it's a nice moment to look back on, so, no harm done here!
From its funny gags and engaging story, 'Podcast News' takes a bow as the best episode of the season thus far; it's dramatic with tons of memorable comedic moments, so it's definitely got all the attributes of a classic Simpsons episode.