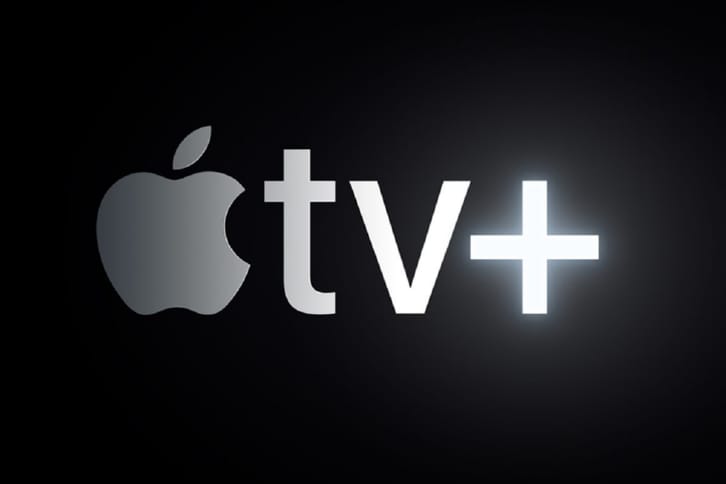 Words visit me in less coherent forms than they once did. I find it takes additional effort to write, as if my mind can't quite process composition the way it once did. This is an article that I cobbled together a few minutes at a time, and I'm thankful to all my fellow SpoilerTV team members who contributed their thoughts. November is the birthday month of Apple TV+, which has turned out to be a delightful repository of splendid storytelling and performances. Most importantly, Apple TV+ has created shows that are better than good; they invoke happiness, genuine enthusiasm, in their viewers. It would have been easy for TV made by an uber rich corporation to be beautiful but empty, especially after an initial presentation that became
instant meme material
. Apple TV+'s shows exceeded expectations (and initial reviews), and this article highlights some of the fan favorites. Happy 1st Birthday, Apple TV+. And, with the streaming service's refreshing abundance of renewals, we have no doubt there will be many more celebrations to be had.
Dickinson
We'd be remiss if we didn't begin with Apple TV+'s first hit. Alena Smith donned the toques of writer, showrunner, and executive producer and whipped up a dramedy chocolate sheet cake. Her unique approach to adapting the life of Emily Dickinson is genius. While Hailee Steinfeld inhabits the lead role with passion and relish, securing her place among the greatest artists of our time, the entire cast lights up the show with unforgettable performances. Anna Baryshnikov is wonderful, absolutely splendid as Emily's sister Lavinia. As a show whose main characters are adults trying to navigate the social and economic constraints of their world without sacrificing their passions and dreams, while living at home with their parents,
Dickinson
feels quite relevant to the present. The more somber elements of the show are masterfully balanced by the charismatic performances, quirky tone, and perfect soundtrack. This is one fire that won't be put out. Already renewed for season three,
Dickinson
premieres its second season January 8th with three episodes. Subsequent episodes will air weekly. Steinfeld's once-in-a-generation work as Dickinson earned her rave reviews, and she was voted one of our readers' favorite performers of 2020. The SpoilerTV team got to share our
favorite scenes
of hers from season one earlier this year.
The Morning Show
Apple TV+'s buzziest premiere offering was initially among its most perplexing. Reviewing the first three episodes, I noted the insanely awesome cast was akin to "Christmas morning," but found it difficult to determine what story the show was setting out to tell. Other reviews were harsh. What became clear very quickly was that Apple TV+ ought to have released the first four episodes at once, because character motivations and plot entanglements stitch together in thrilling fashion in that fourth episode. The Morning Show is an enthralling drama that paints a realistic picture of how individual decisions shape a workplace for better and worse, subverts the established portrayals of what it looks like to enable a predator, and captivates with a thrilling, ongoing war among the powers that be and the powers that seek to be. Jennifer Aniston and Reese Witherspoon turn in some of their best work; Karen Pittman and Gugu Mbatha-Raw are unforgettable. The revelation, the show's early saving grace, though, is Billy Crudup's gloriously cunning Cory Ellison.
SpoilerTV's staff writer Laura W weighed in on The Morning Show, the only Apple TV+ show she has checked out so far, summing up the season finale episode as a triumph of acting and directing. "I only found out Kerry Ehrin executive produced and co-created The Morning Show after I started watching it, and it made me a lot more interested because I love her previous work. In the finale (written by Ehrin and directed by Mimi Leder), the superb acting and the writing which strikes fast and hard, leaving you reeling, is perfectly combined with the directing to both satisfy you and leave you wanting more. The women of The Morning Show, in front of and behind the camera, are consistently giving a masterclass. Funnily enough, I had no idea Billy Crudup was in the show until I started watching it. All of the advertising for it that I had seen was for Reese Witherspoon, Jennifer Aniston, and Steve Carell. Apple TV+ really needs to do better with their marketing for shows because I also had no idea Gugu Mbatha-Raw was a major player and man is her performance wonderful. Karen Pittman as well. Everyone is fantastic."
Mythic Quest: Raven's Banquet
You may have heard about this comedy's acclaimed quarantine episode, which I might even call the only good quarantine episode. (I haven't had a chance to watch Staged yet!). The show's regular season is not to be overlooked either. While the first outing might have been uneven, as were the debuts of many other beloved TV comedies, Mythic Quest brought its literal plots and character arcs together marvelously. Rob McElhenney is awful and endearing as the charismatic dude founder of the company, Ian Grimm; Ian's ongoing war with his lead engineer Poppy Li (Charlotte Nicdao) forms the show's heart and soul. Elsewhere, internal rivalries and schemes are the source of increasingly hilarious hijinks. Elisha Henig has an unforgettable guest role as the company's nemesis, streamer Pootie Shoe. Caitlin McGee's Sue Gorgon is too fun to be spoiled in this article, and even Chernobyl creator Craig Mazin shows up. Even as someone who has never played a video game, I enjoyed the time I spent with Mythic Quest and couldn't have predicted how a nearly standalone bottle episode would take the show from good to genius.
SpoilerTV's Karenna Blomberg shared this spoiler free take on the game changer. "Bottle episodes are very hit-or-miss, but one of the best ones I've ever seen is Mythic Quest's 'A Dark, Quiet Death.' While the rest of the series takes place at a video game developer's HQ, this episode is set in the same building, chronicling the lifespan of the video game company that came before the one we've come to know. Coming smack in the middle of the season, "A Dark Quiet Death" is a touching, reflective story about two game developers (played by Cristin Milioti and Jake Johnson, no less!) falling in and out of love with their own ideas, and each other. It's a leap in continuity that no network would ever greenlight, and maybe not even a more mainstream streaming service like Netflix or Amazon. I'm endlessly grateful that Apple TV+ took a chance on it."
Home Before Dark
SpoilerTV's Alison D declared this addictive mystery drama the absolute star of Apple TV+. Debuting during the chaotic, early weeks of pandemic lockdowns, Home Before Dark joined Hulu's The Great as an overlooked gem. Few shows in 2020 were as gripping and heartfelt as this one. Alison reported "Home Before Dark is a beautifully plotted mystery that owes a huge debt to the atmospheric tension of Stephen King, as well as Spielberg's tenacious heroes. I watched all eight episodes in a single sitting then turned around and watched them again. It was just everything I wanted and needed." For the unfamiliar, this show focuses on Matt Lisko (Jim Sturgess) moving his family back to his childhood hometown, a place he essentially fled after a tragedy and the gross injustice that followed it. Before long, Matt's wife Bridget Jensen (Abby Miller), an attorney, and gutsy daughter Hilde (Brooklynn Prince), a journalist, find themselves on a path searching for answers and justice in the years-old case. Home Before Dark works as a moving family drama, as a mystery, and as a suspenseful examination of how a community can come together to bury or uncover the truth. Corruption runs amok. Family secrets obscure clues. Jeopardy lurks at every corner, and every cast member turns in a pitch perfect performance. Visually, the show is also drop dead gorgeous, smoothly drifting from warm home settings to eerie empty roads, haunting without ever feeling oppressive. A second season is on the way.
Ted Lasso
As I am slowly nibbling my way through this insanely comforting and charming comedy, SpoilerTV's Folie-lex summed up why this hit 2020 latecomer has broken through the noise to plant itself firmly in our hearts. "Ted Lasso! Ted Lasso! TED LASSO! And look I've enjoyed a lot of what Apple TV+ has put out so far, but Ted Lasso is just special. It's the story about an American college football coach, who gets hired by a professional Premier League team (the reason for Lasso's hiring is one of many splendid storytelling decisions). It's heartwarming and hopeful and optimistic in all the right ways, but also supremely grounded. The plotting is on point.The writing phenomenal.The acting exceptional.The characters relatable and loveable. Every single performer on Ted Lasso is worthy of recognition and acknowledgement. It's a perfect ensemble from top to bottom. Apple TV+ should be plastering the cast on every billboard they can afford. And honestly if Jason Sudeikis, Hannah Waddingham, Brett Goldstein and Juno Temple don't get recognized for their work next Awards season I might riot. I can not praise this show enough." I have to add an editorial note here that there are almost no first episodes as good as Ted Lasso's first episode, and the show just keeps climbing upwards from there.
Other Apple TV+ shows worth checking out: For All Mankind (in a world with too many versions of the same story, Apple TV+'s alternate universe truly stands out), Servant (creepy with a capital C; top caliber performances), and Ghostwriter (fun nostalgia).
An Apple TV+ show most representative of the gloom of 2020: Defending Jacob
An Apple TV+ show I know exists but haven't watched: SEE
An existing Apple TV+ show I hope to watch soon: Little Voice Upcoming Apple TV+ shows we're excited for: Rose Byrne's friendship comedy Platonic, Gal Gadot's Hedy Lamarr, Uma Thurman's thriller Suspicion, period drama adaptation The Essex Serpent, drama Severance, and Sam Neill's aptly titled alien thriller Invasion.
Please share your favorite Apple TV+ shows, episodes, and characters in the comments.