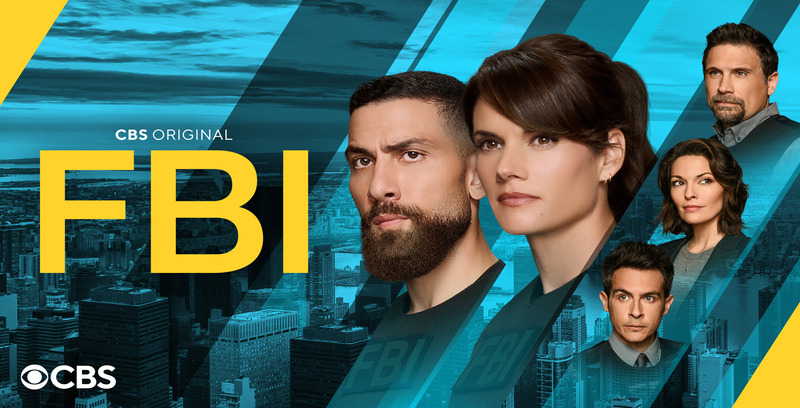 Finally and after a long wait, FBI premiered its third season with a very interesting and insightful episode. Never Trust a Stranger was written by Rick Eid and directed by Alex Chapple, two of the Executive Producers of the show, and it revolved around a mass shooting at a media company that eventually led to someone with a personal connection with OA.
Allie: Okay, so, let's pretend for the moment anyway that I agree with your premise. That all white people are racist. Now what? What's the next step? What do we, the decent, kind, unintentional racists, actually do about it?
Let's remember that Missy Peregrym was absent from the final two episodes of last season due to her pregnancy, though Maggie's absence was very well covered since those two episodes were packed with guest stars. The first one was a crossover with FBI: Most Wanted and the latter had Tracy Spiridakos playing Hailey Upton, her character from Chicago PD. There were 3 more episodes that never got to be shot because of the lockdown. In the fiction, the special agent was sent to an undercover mission that now has ended, so she was able to regain her place on the team, working with OA (Zeeko Zaki) again. I liked the fact that they gave a backstory to this mission and didn't leave it just like a storyline to explain the actress' temporary disappearance. Though, I thought it would remain a mystery what had happened there, but it was explained at the end that things didn't end that good for Maggie, even when they could arrest many people, since she had to kill someone she considered a friend, and that clearly is something that still bothers her and probably will play out later in the season.
This storyline was also an opportunity to introduce a new love interest for Maggie, Nestor Vertiz (Josh Segarra), an agent that worked undercovered with her. I still don't know what to think about this character, though it seems like he cares about her, but I guess we have to wait to give a verdict about him. In this episode, we also found some changes on the team with the departure of Kristen Chazal (Eboneé Noel) that took me a bit by surprise, since I hadn't heard anything about her leaving the show, and I think her character had grown a lot, especially last season. I liked that, at least they slightly addressed her absence and gave her character some kind of closure, even if it was off camera. This meant the addition of Special Agent Tiffany Wallace (Katherine Renee Turner) who is Stuart Scola's (John Boyd) new partner and who worked in white-collar in Atlanta and earlier was part of the NYPD. In this case, I can say that I did like her, since she has a very strong personality and is very outspoken, and I think she can work well with the team.
Stuart: So, how'd you like "Hotlanta"? Tiffany: It was okay. A little too Southern for me, but I had fun. And just so you know, nobody calls it "Hotlanta" anymore. Stuart: Oh. Got it. It's the first time I ever said it, too.
This time, even when the case was interesting since it was related to a current topic such as racism and hate crimes, it wasn't the main focus of the hour which actually ended up revolving around OA and his connection to his informant Zayne. I like when the cases are somehow linked with the main characters, because that way we get to know them better and get deeper into their lives.
Omar definitely keeps growing as a character, this time we got a glimpse of how much he believes in second chances and how he follows his instinct about people, since he never stopped believing in Zayne, even when everything was against him. He saw him as a good guy who ended up making bad decisions and for that he stood up for him in front of everyone, and even risked himself since he knew he could trust him. And this was actually the main topic of the episode: trust. Different characters displayed different approaches to it. OA believed in Zayne no matter what, Tiffany was indecisive about shooting the suspect and she had to trust Stuart to make a decision, and Maggie, who had been elusive about what happened during her undercover days, ended up telling the truth to OA.
Omar: The operation was a huge success. You arrested 16 people. Maggie: Yeah, that's true. We also killed someone. Her name was Anna. She was married to one of the targets. She had just turned 22. You know, I'd spent a lot of time with her and I considered her a friend. The day of the arrest, she panicked. And she grabbed a knife and she ran towards one of the officers. I shot her. I didn't have a choice. But we made 16 arrests, right? So that's what matters.
On a side note, I liked how they somehow included the pandemic into the storyline in a light way, with bumping elbows and wearing masks at some moments, that let us notice its presence but without making it look like a main part of the story. I guess we'll keep getting these bits in upcoming episodes.
Now is your turn to hit the comments section. What do you think about the new characters? Did you like how they addressed the presence of the pandemic?