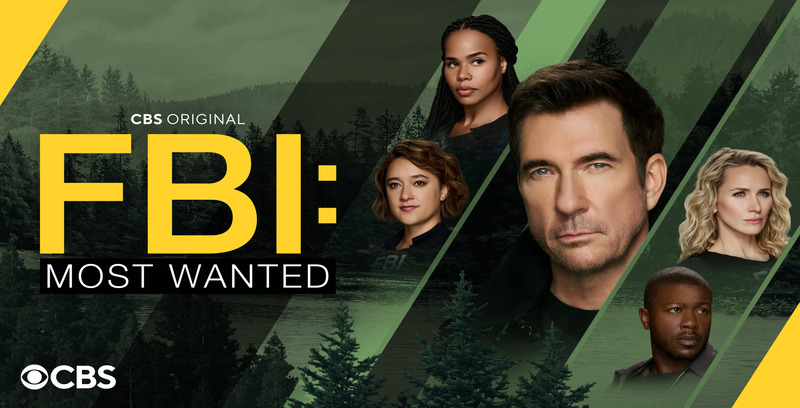 ---
---
THE TEAM SEARCHES FOR TWO GUNMEN WHO ARE TAKING THEIR COVID-RELATED DESPERATION AND RAGE OUT ON THEIR PERCEIVED OPPRESSORS, AND JESS' FATHER RETURNS TO HIS SON'S LIFE, ON THE SECOND SEASON PREMIERE OF "FBI: MOST WANTED," TUESDAY, NOV. 17
Editor's note: This episode replaces the one previously announced as the season premiere.
Terry O'Quinn Debuts in His Recurring Role as Jess' Father
"Rampage" - With COVID devastating the country, two gunmen take out their desperation and rage on the elite class they perceive to be oppressing them as the team attempts to track and stop them. Also, Jess' father (Terry O'Quinn)
returns to his son's life and, although he's brought a new girlfriend, he may not be over his old ways, on the second season premiere of FBI: MOST WANTED, Tuesday, Nov. 17 (10:00-11:00 PM, ET/PT) on the CBS Television Network.
REGULAR CAST:
Julian McMahon (Special Agent Jess LaCroix)
Kellan Lutz (Special Agent Kenny Crosby)
Roxy Sternberg (Special Agent Sheryll Barnes)
Keisha Castle-Hughes (Special Agent Hana Gibson)
Nathaniel Arcand (Special Agent Clinton Skye)
Yaya Gosselin (Natalia "Tali" Skye LaCroix)
RECURRING:
Lorne Cardinal (Nelson Skye)
Irene Bedard (Marilou Skye)
Terry O'Quinn (Byron LaCroix)
GUEST CAST:
Rachel York (Marie Smith)
Dalton Harrod (Kyle Dennison)
Peter O'Connor (Harris Folger)
Laakan McHardy (Miranda)
Reginald Barnes (Damon Nash)
Jennifer McCabe (Alice Jackson)
Taylor Petracek (Billy Ray Jackson)
Michael De Nola (Duke)
Mark Eric Cayne (Lamont Carpenter)
Samantha Jones (Charlene Bukowski)
Ceasar Barajas (Sgt. Grosek)
Lawrence Oliver Cherry (August Delancy)
Tyrone Robinson (Marina Security Guard)
Jackson Mercado (Deputy Torres)
Jill Durso (Witness)
Hope Blackstock (Newscaster)
Kayla King (Jilly)
WRITTEN BY: Richard Sweren
DIRECTED BY: Jim McKay
---