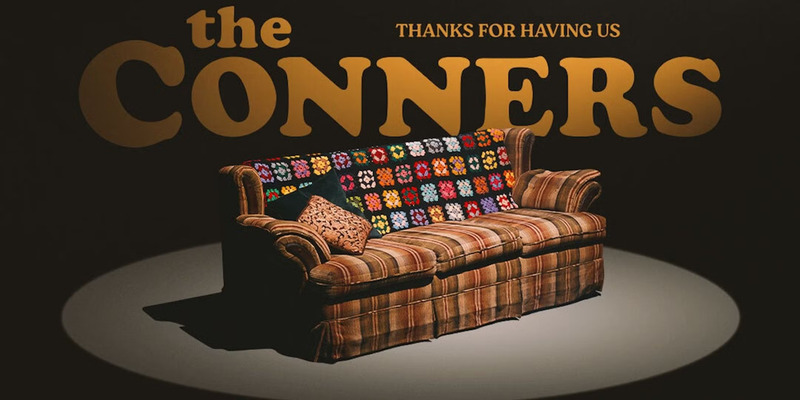 ---
DARLENE DOESN'T MAKE THE BEST FIRST IMPRESSION AT WELLMAN PLASTICS ON ABC'S 'THE CONNERS,' WEDNESDAY, NOV. 4
"Plastics, Trash Talk & Darlene Antoinette" – Darlene isolates herself from her co-workers at Wellman Plastics, leaving them with the impression she is an elitist snob, while Louise decides to teach Harris an expensive life lesson. Jackie has invested everything she has into The Lunch Box and is determined to keep the restaurant running no matter what, leaving some family members to question her actions, on "The Conners," airing WEDNESDAY, NOV. 4 (9:00-9:30 p.m. EST), on ABC. (TV-14, DL) Episodes can also be viewed the next day on demand and on Hulu.
The series stars John Goodman as Dan Conner, Laurie Metcalf as Jackie Harris, Sara Gilbert as Darlene Conner, Lecy Goranson as Becky Conner-Healy, Michael Fishman as D.J. Conner, Emma Kenney as Harris Conner-Healy, Ames McNamara as Mark Conner-Healy, Jayden Rey as Mary Conner and Jay R. Ferguson as Ben.
Guest starring is Katey Sagal as Louise, Anna Maria Horsford as Nicole and Evelina Fernandez as Juanita.
"Plastics, Trash Talk & Darlene Antoinette" was written by Dave Caplan and directed by Jody Margolin Hahn.
"The Conners" is executive produced by Tom Werner, along with Sara Gilbert, Bruce Helford, Dave Caplan, Bruce Rasmussen and Tony Hernandez. The series is from Werner Entertainment.
---