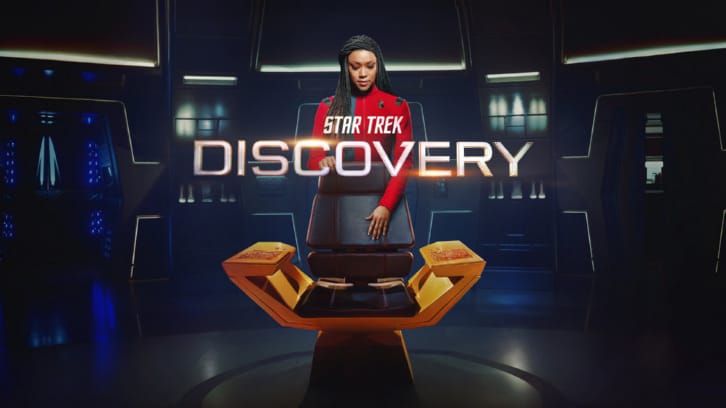 Far from Home more than delivered this time out with an exciting second part to a bombastic series opener. After spending much of the premiere with Michael, Far from Home switched to gears a bit, instead focusing the narrative on the crew of Discovery and what happened to them after arriving in the future. Placed in a race against time and a battle against the odds; Saru and Tilly entered on a dangerous first contact mission with mixed results.

One of the main flaws for me about the first two seasons of Discovery is that it hasn't really fleshed out the supporting cast, the members of the bridge who aren't Michael, who aren't Saru, Tilly or Stamets enough to make them feel like a family rather than just guest characters who happen to be there. Far From Home went some way to remedy that, checking in on pretty much every regular crewmember who had made the jump into the future, which was a welcome change. It allowed us to get to know the characters more and find out about how they're reacting to such a hostile environment.

New showrunner Michelle Paradise is bringing an added agency to Discovery from the get-go, setting a ticking clock to Far From Home raised the suspense and kept it engaging. Emperor Georgiou is still her usual self, and it's not going to be the first time this season that the conflict between her and Captain Saru are going to come to light with the ideology differences between them both becoming very clear. Seeing Saru and Tilly interact with the locals on the world outside of the Discovery allowed the show to showcase its absolutely terrific visual effects schedule, and introduced us to a group of aliens who were threatened by a man who's one part Billy Kimber and one part Al Swearengen, the ruthless Zareh. Zareh's plan to steal Saru and Tilly's supplies and kill Tilly is foiled by Georgiou – who is stopped in turn before she can kill Zareh. It's an effective way to deal with someone like him, and also allows for a more physical and real threat for Discovery to face, an obstacle that prevents them from overcoming their race against time quicker. Except they don't make it out without outside help; their ship is incapable of escaping the ice without the intervention of an unlikely force: Cleveland Booker's ship, originally presented as a threat, now arriving as a source of rescue.

Michael's back, having been in the future for a full year before Discovery arrived, and has finally located them. It's such an exciting moment that sets the table for the season and puts them on a new course: trailers have showcased them heading towards Earth, and I'm already getting distinct Battlestar Galactica vibes from this, because a stranded group of survivors heading to Earth is so typically Battlestar Galactica. So Star Trek: Discovery has a pretty high bar to clear, but I'm glad its headed in this direction, and wearing its influences on its sleeve is a good thing.